Last Day In NYC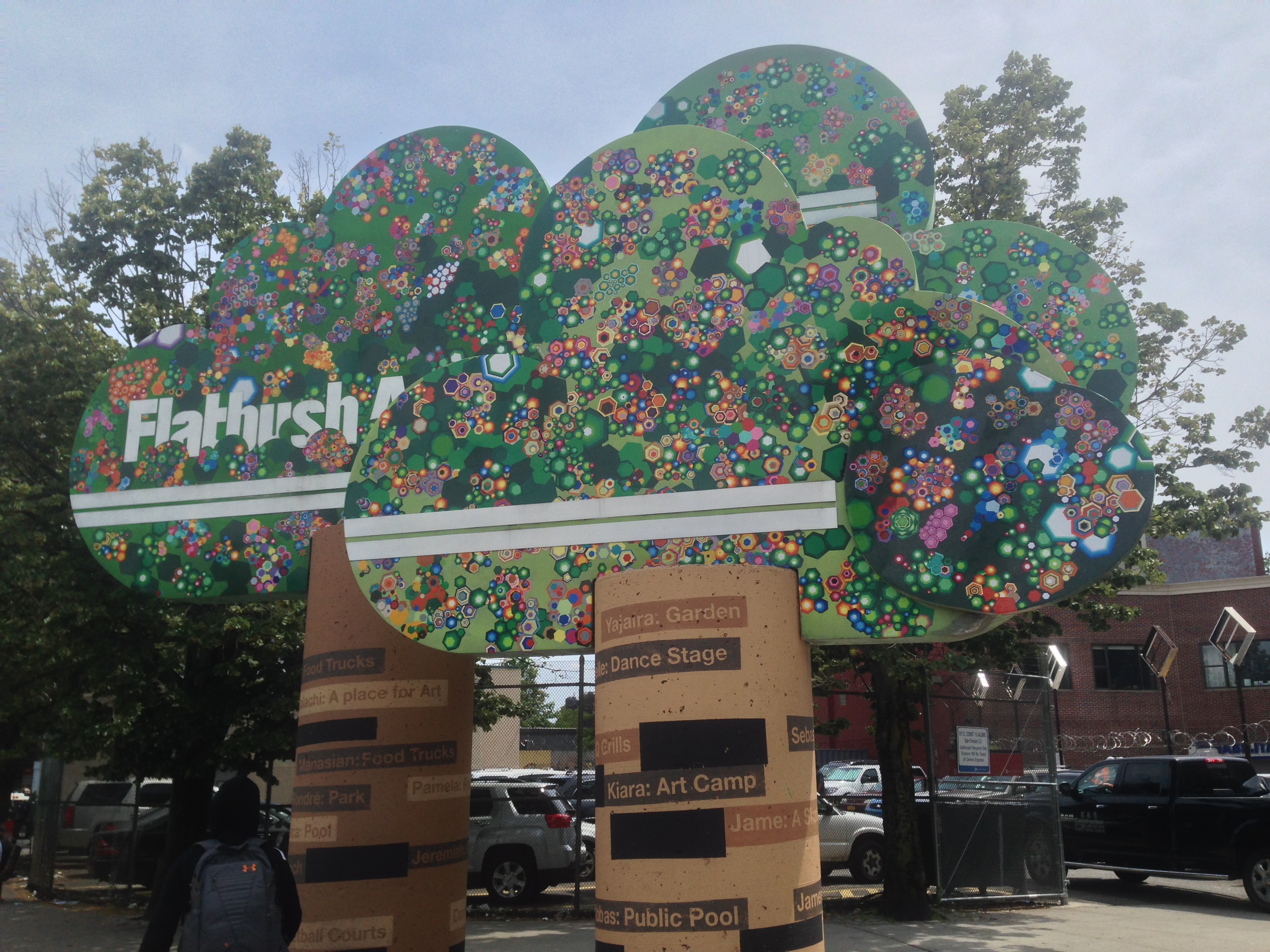 Taken from the corner of Prospect Park in Flatbush
The last day in NYC, the day in which I had originally planned to be a tourist the whole day and take lots of photos but having dropped my DSLR camera (Canon 50d) the night before and causing a problem with my camera sensor chip, I was a bit bummed out. I decided to go and see with my eyes anyway and just snap a few photos here and there with my iPhone. Although there are some limitations with it being a very tiny lens, light sensor chip and not necessarily the "best" quality glass, you can still take descent photos for small prints or sharing online with an iPhone when there is a good balance of natural or artificial light. I was actually surprised how descent some of the photos came out  (at the iPad and smaller iPhone viewing size) since I usually go deep into a photo's actual size and am very detailed with the editing (i.e sharpening, adjusting light balance when needed and giving the photo that color pop) with the much larger photos taken on my "real camera" that are naturally much sharper and have much more depth of field and color.

My first stop was just 3 blocks down Ocean Av to Prospect Park in Brooklyn. The smells of BBQ led me to the faint sound of hand drumming. Every weekend in Spring and summer there is a drum circle at Drummers Cove on the Southeast side of the park that goes all day. There were all ages here from a senior citizen drumming down to a 2 1/2 year old dancing to the groove.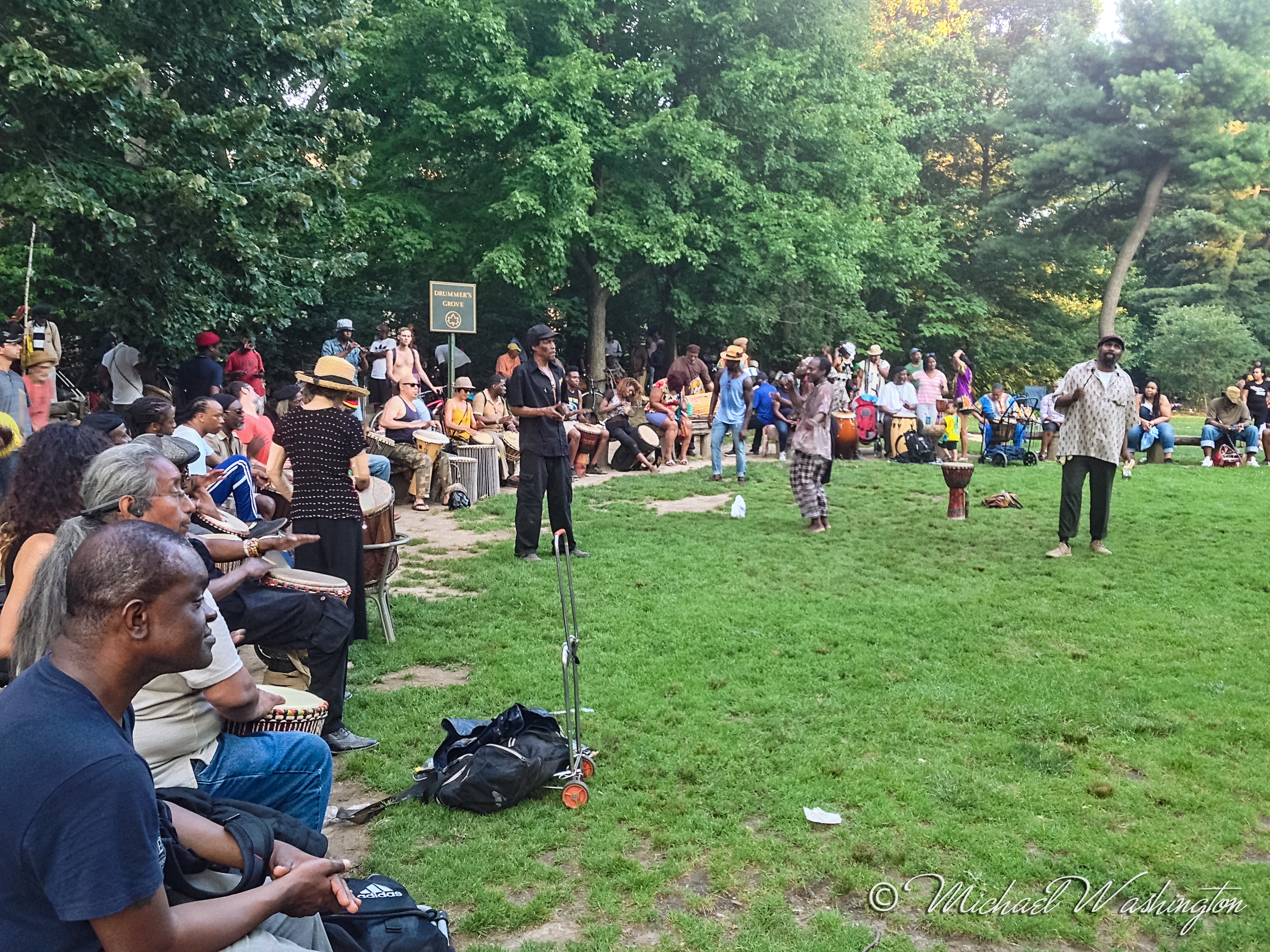 Drummer's Cove
Feeling a bit refreshed and more in sync with this day, I caught the Q train and transferred to the 3 train to exit at Borough Hall station. Just 2 blocks away, there it is, the gateway to Manhattan appears between the buildings. The historic Brooklyn Bridge built in 1869 - 1883 when it was finally completed and opened is one of the oldest surviving bridges in the US and was one of the first cable-stay/suspension hybrid bridges.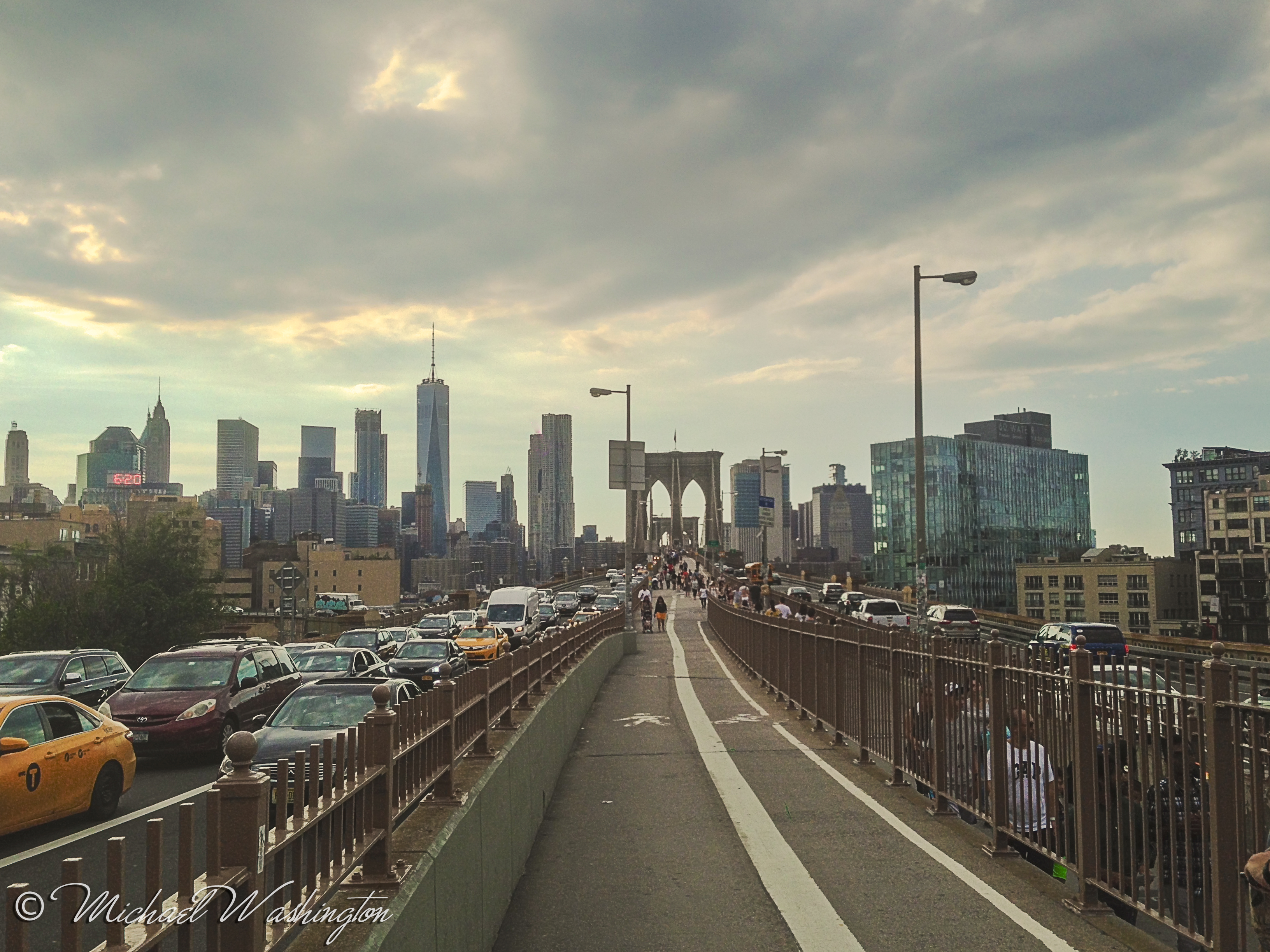 A view of Manhattan from Brooklyn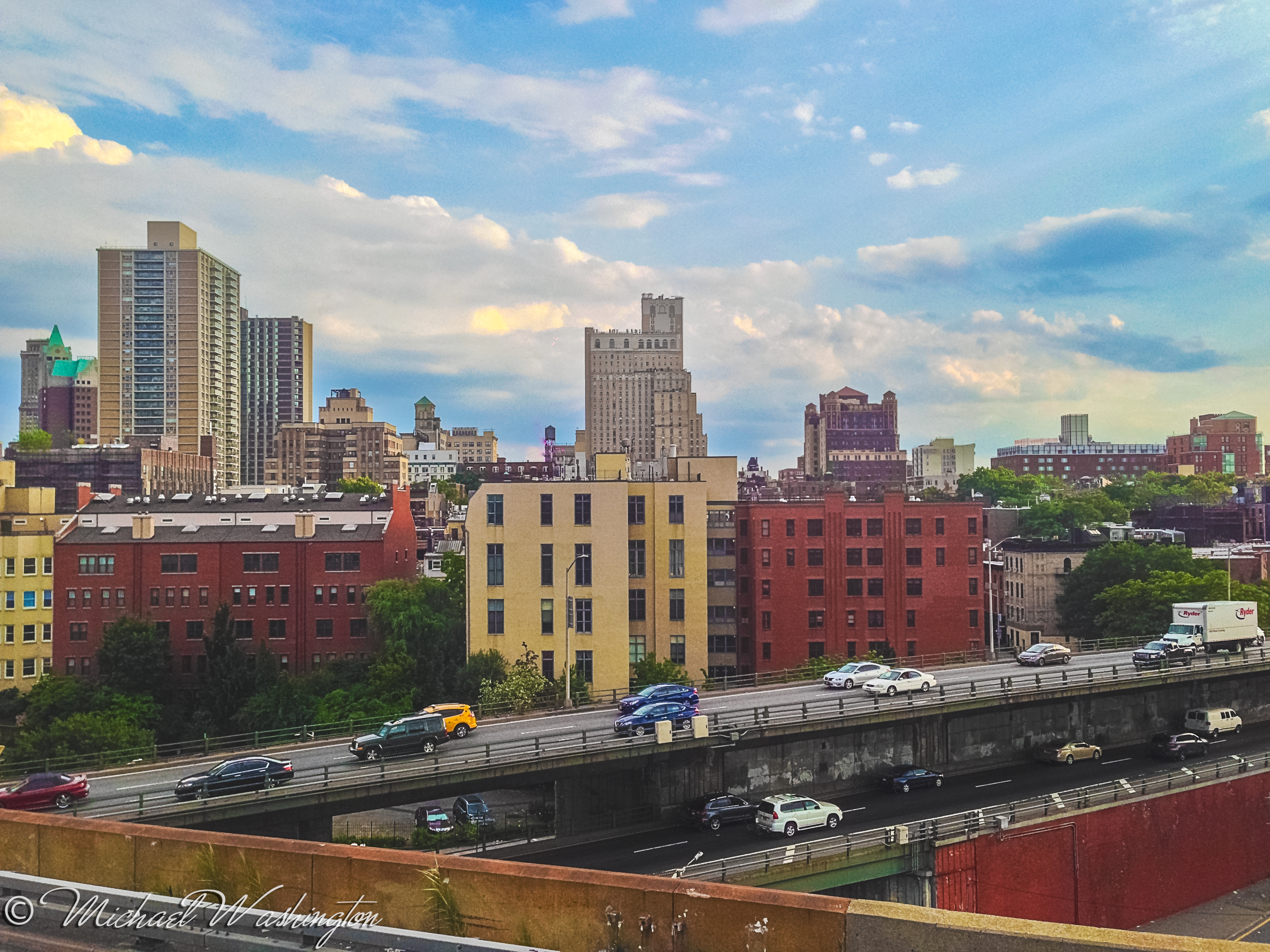 Brooklyn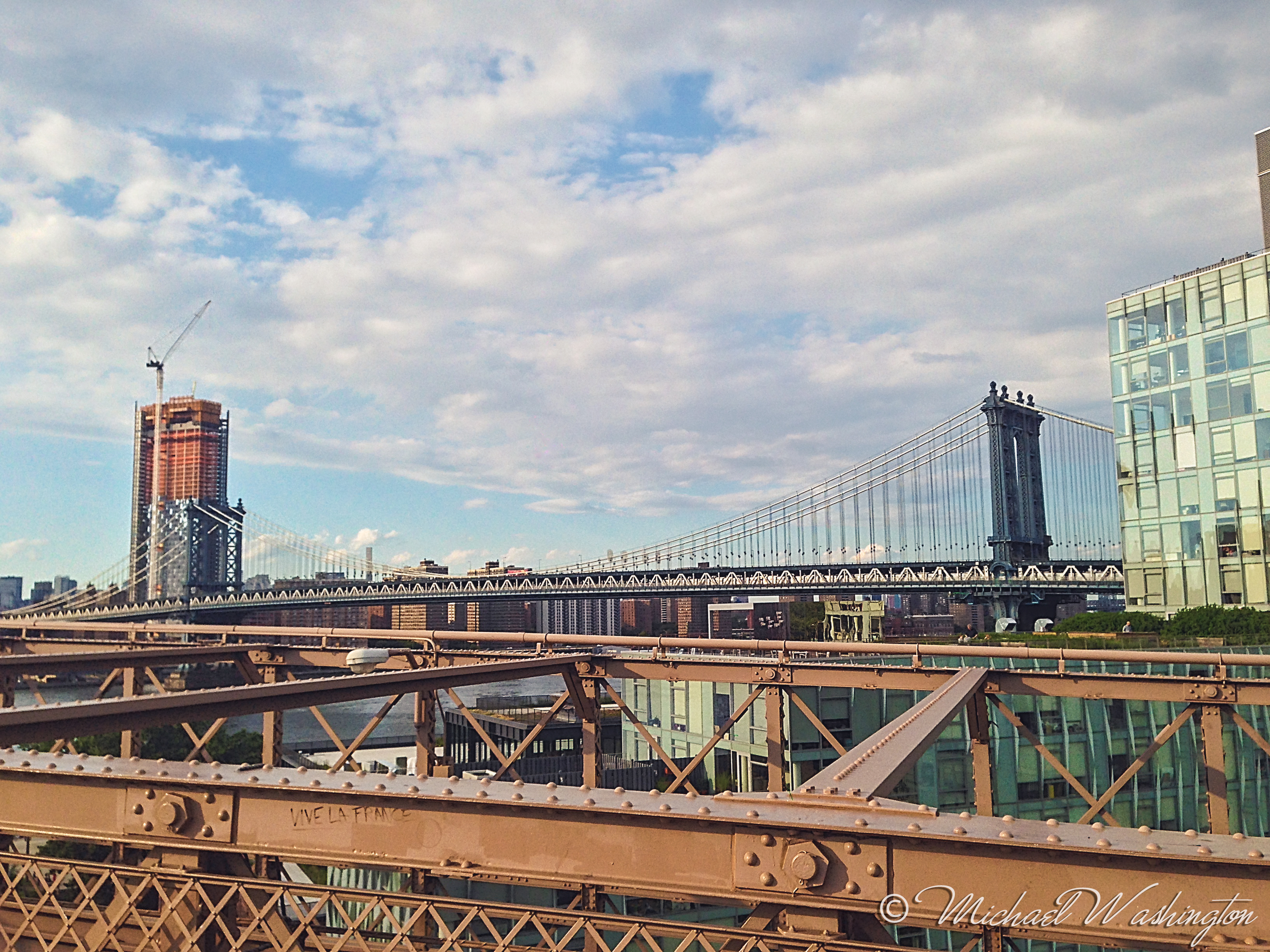 The Manhattan bridge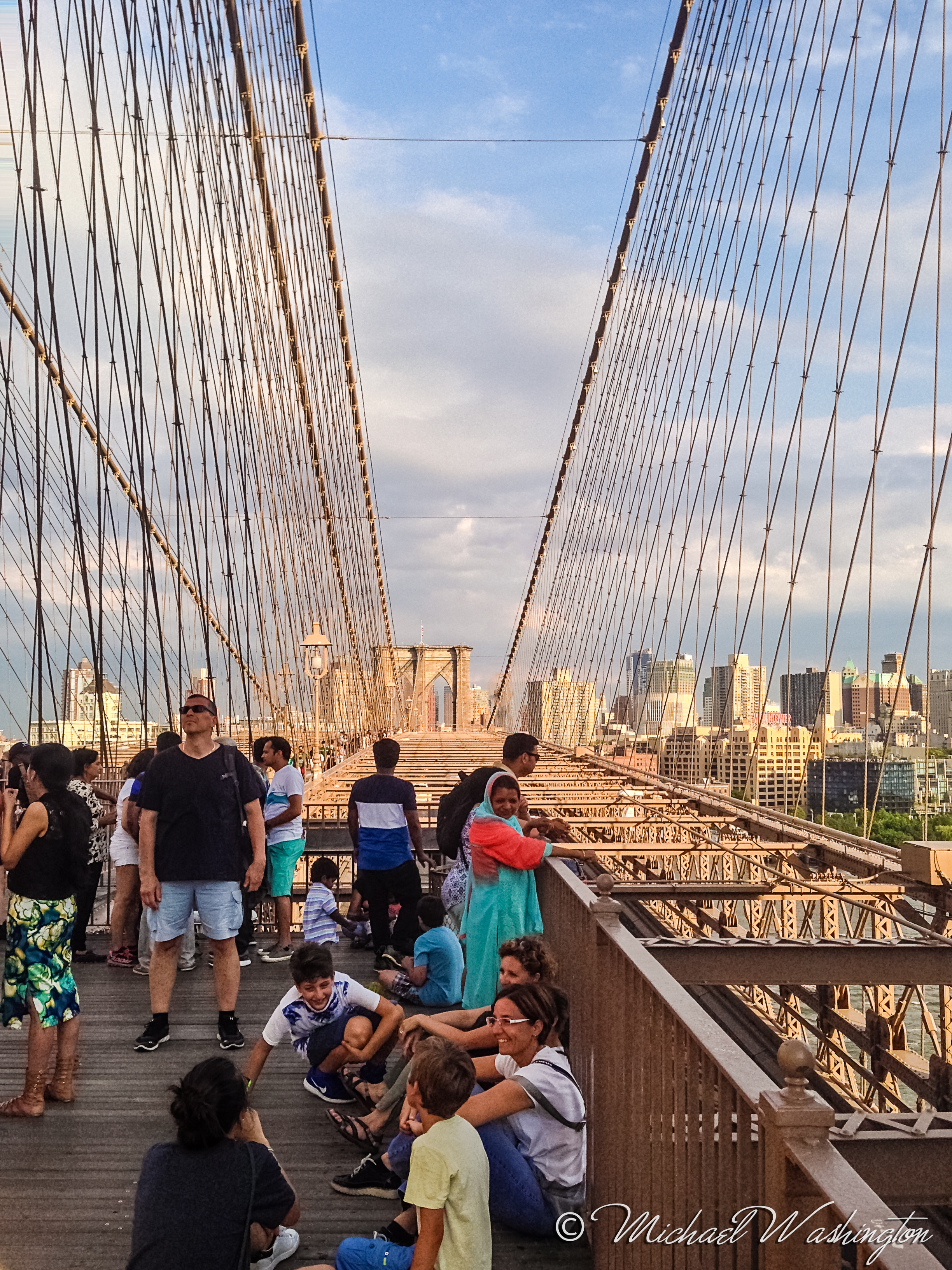 Catching a break from the sun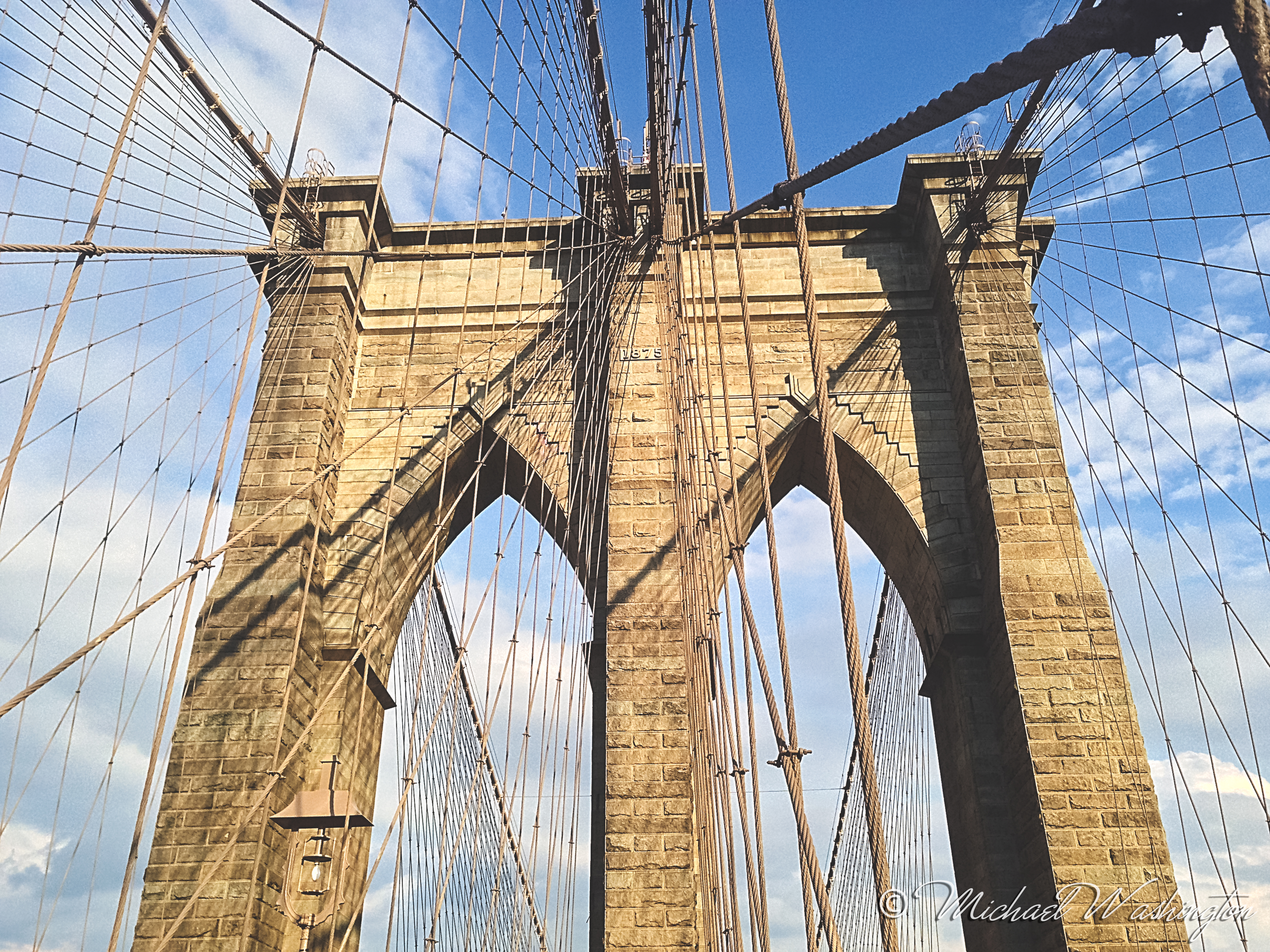 Web of Suspension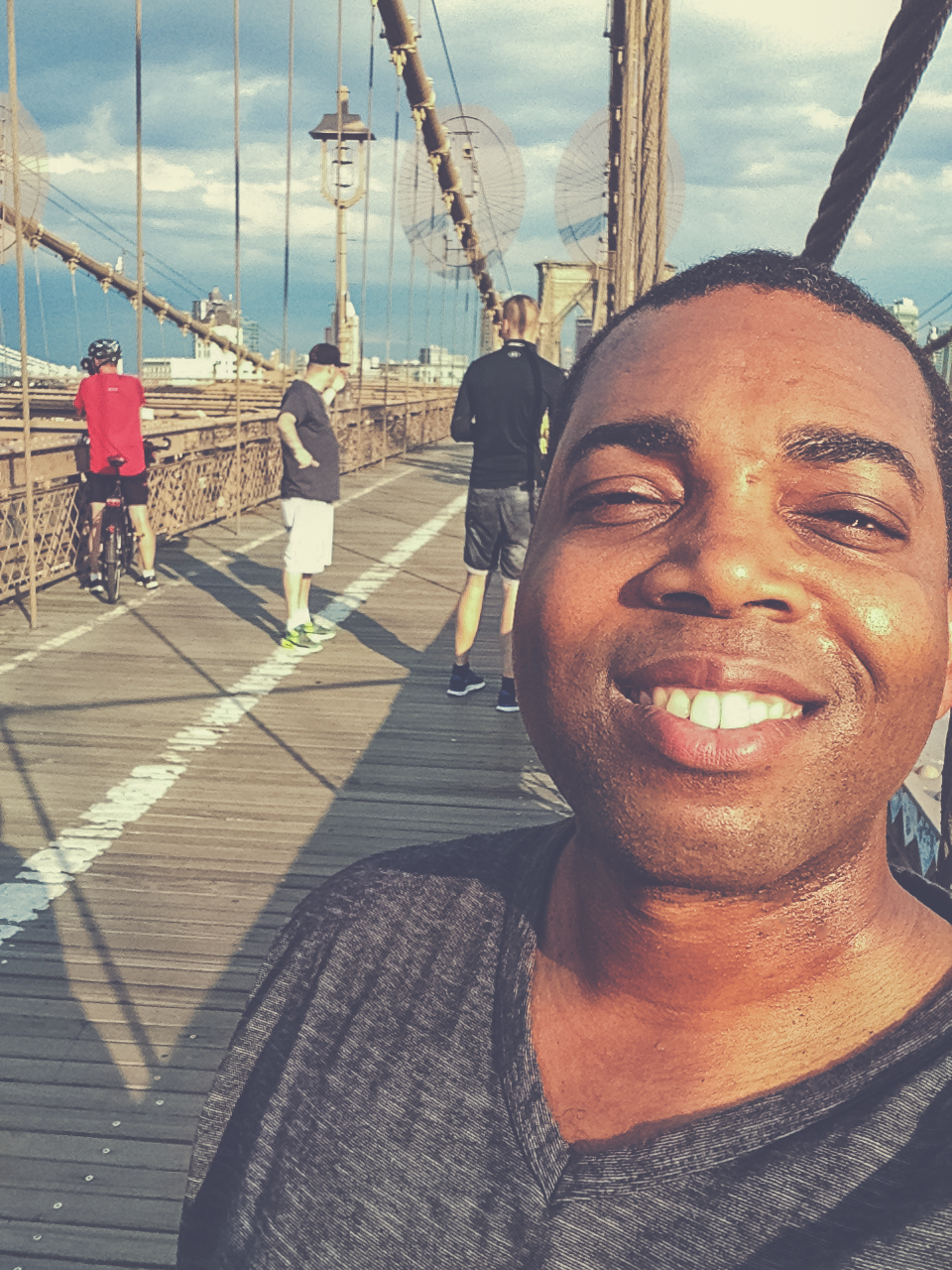 Sunny side of the bridge
Thankfully this day was sunny with light cloud formations, perfect for lighting landscape photographs. It was also a little humid which felt like early spring weather to this Floridian. I saw so many people walking over from the Manhattan side and taking selfless to no end but not really stopping to take in the view of Manhattan from the Brooklyn side.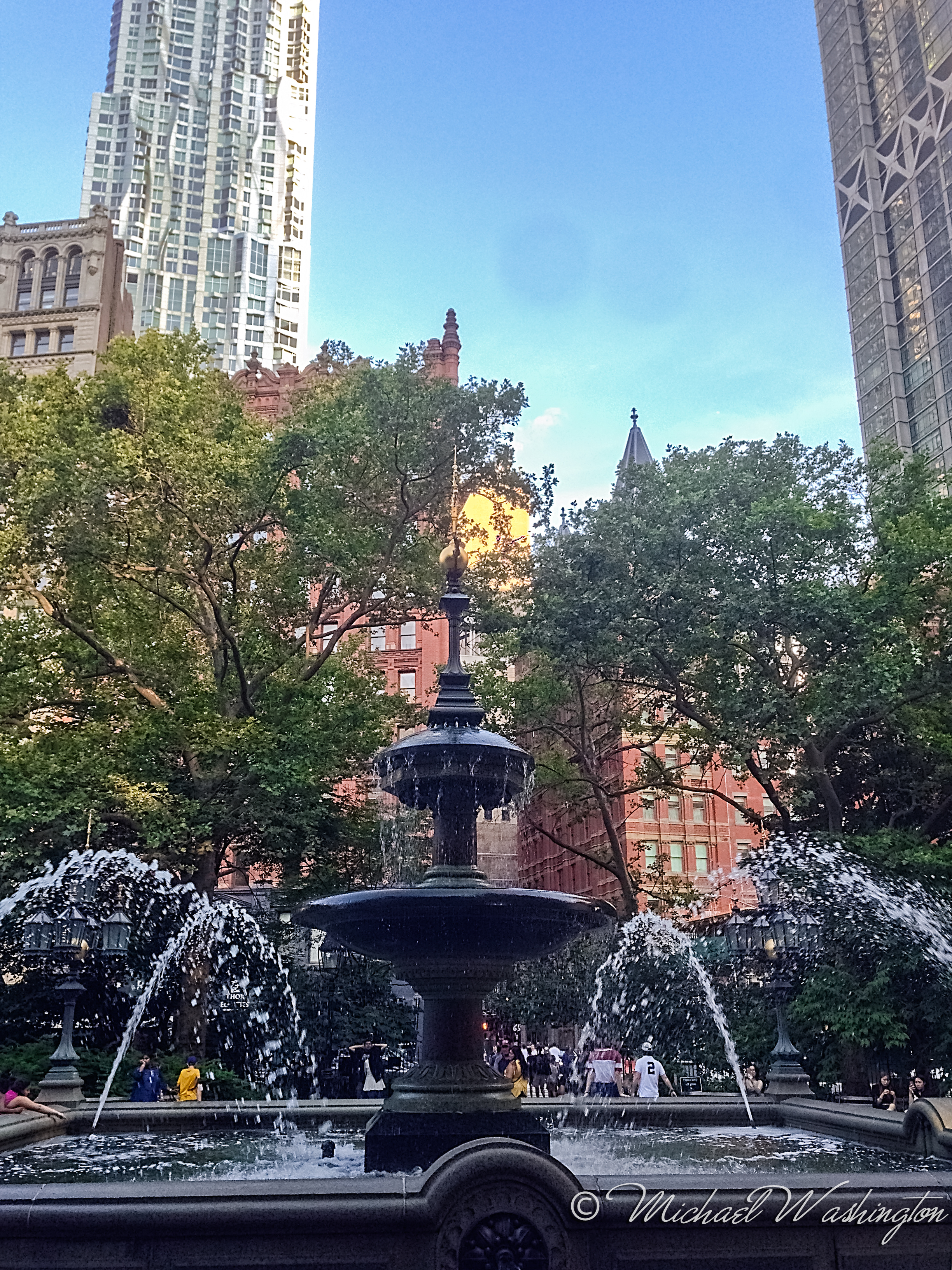 City hall park
Strolling off of the bridge past city hall and finally making it into the shade between the buildings on Broadway, I found one of my favorite fresh & healthy quick food shops but low and behold, it was closed…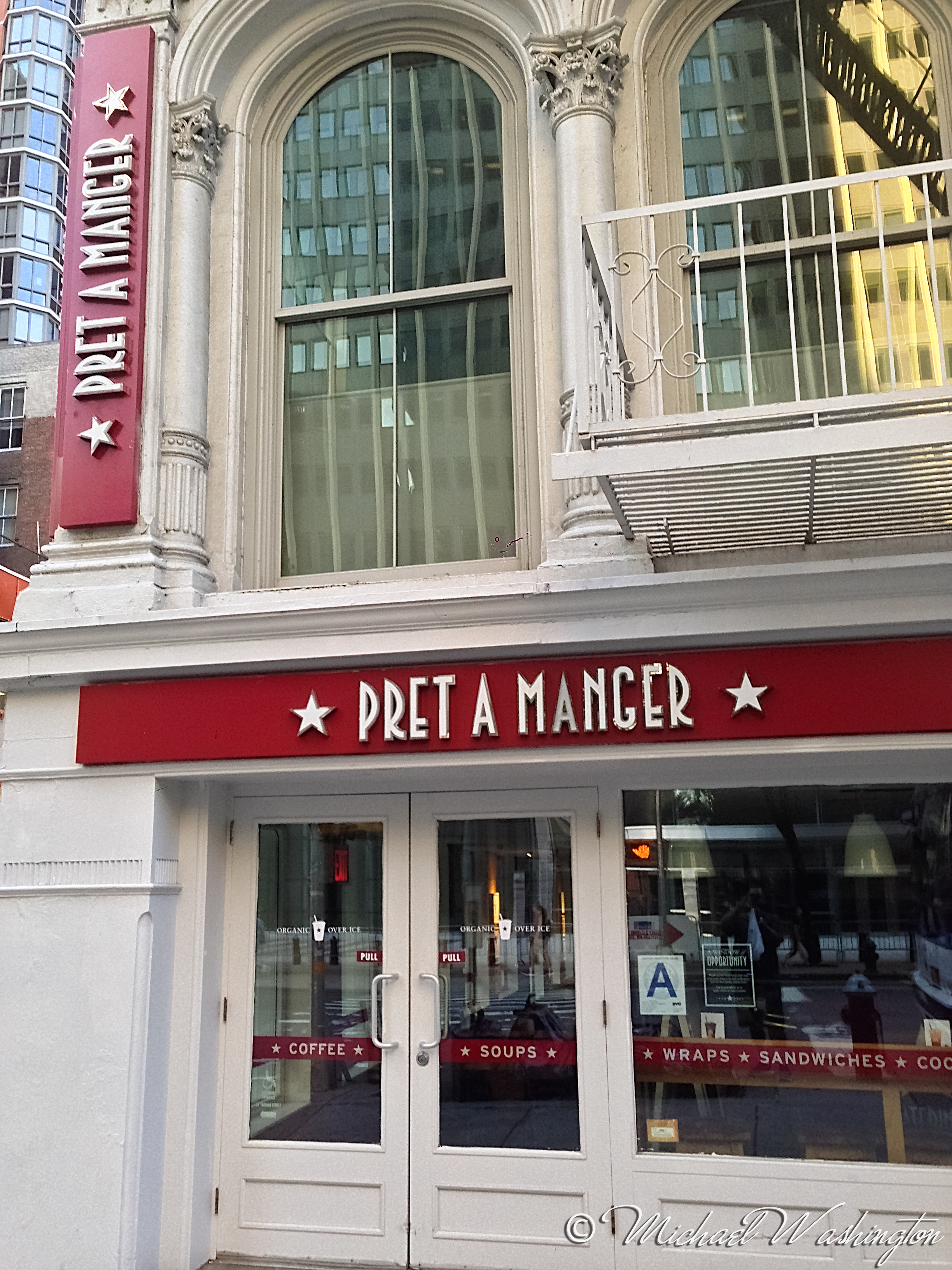 Taking a right on Canal St, I found Chinatown. Oddly enough, I had been to a small mostly Chinese and Korean towns while living in Tokyo and also to Chinatown in Bangkok, Thailand but this was my first time in the US to be in a city that really has a wealth of Chinese culture and legit cuisine and not just those same old cheap take-out shops that are all over the US that all have the exact menu and photos. This place has restaurants that specialize in regional dishes.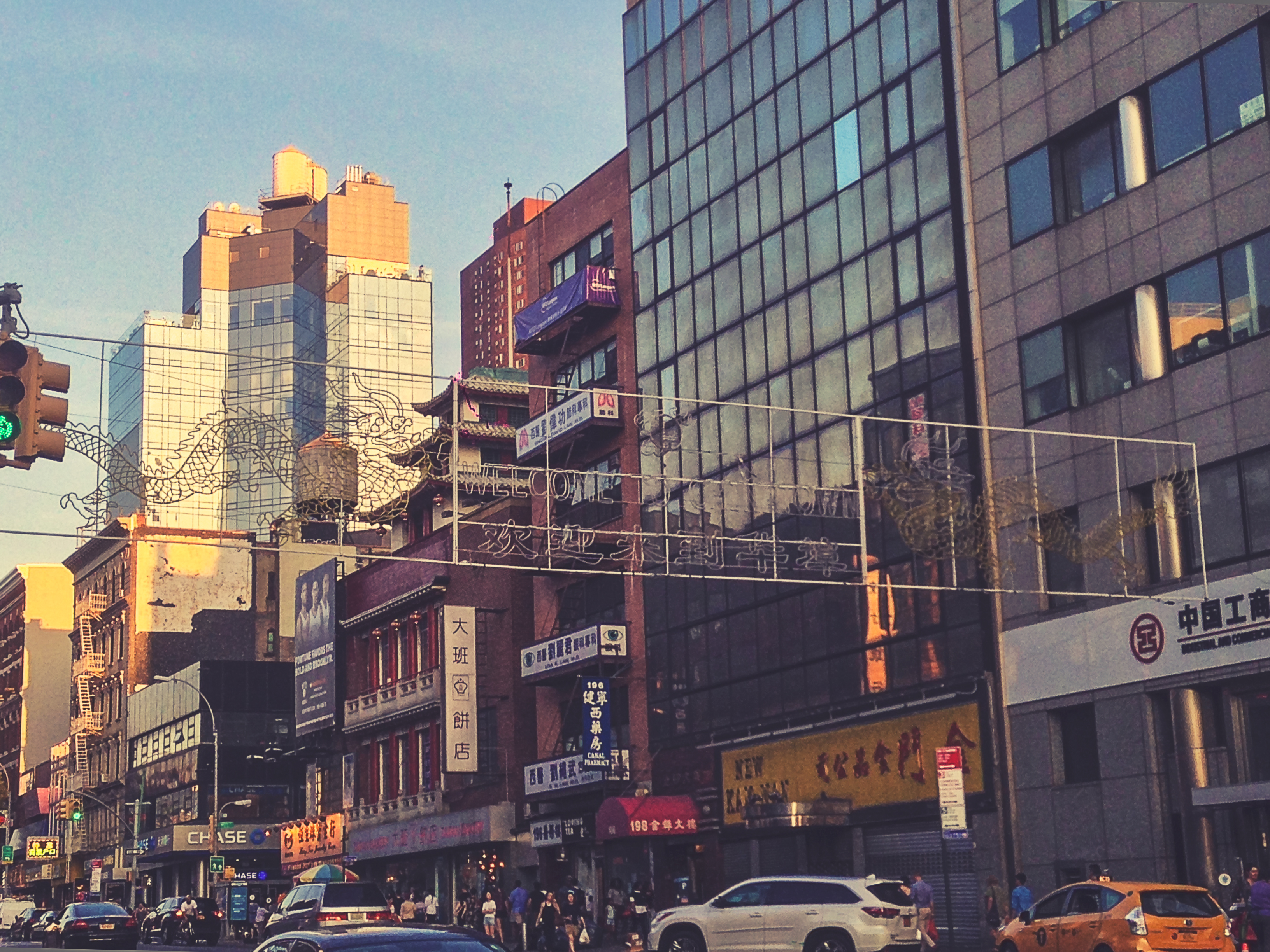 Welcome to Chinatown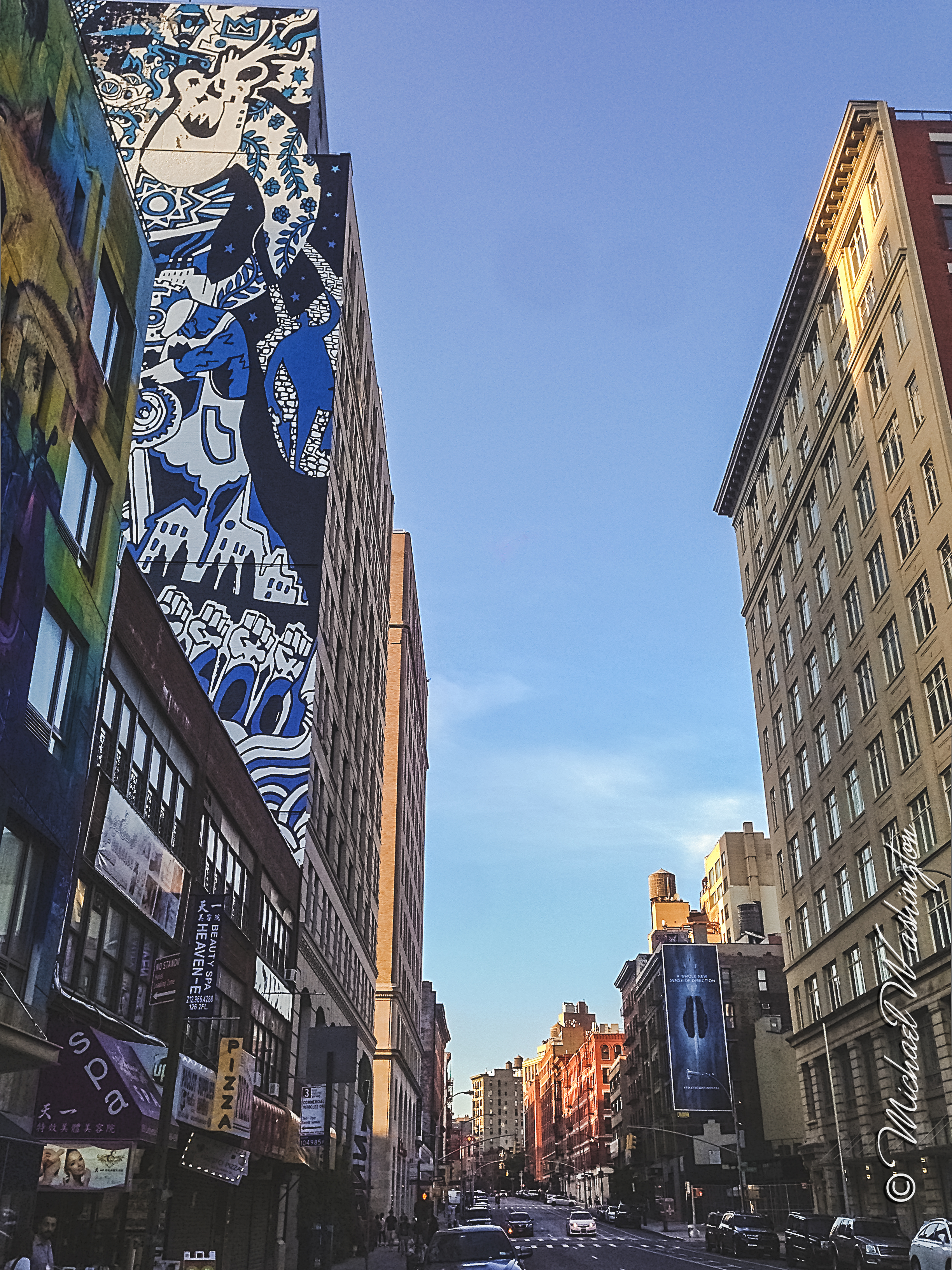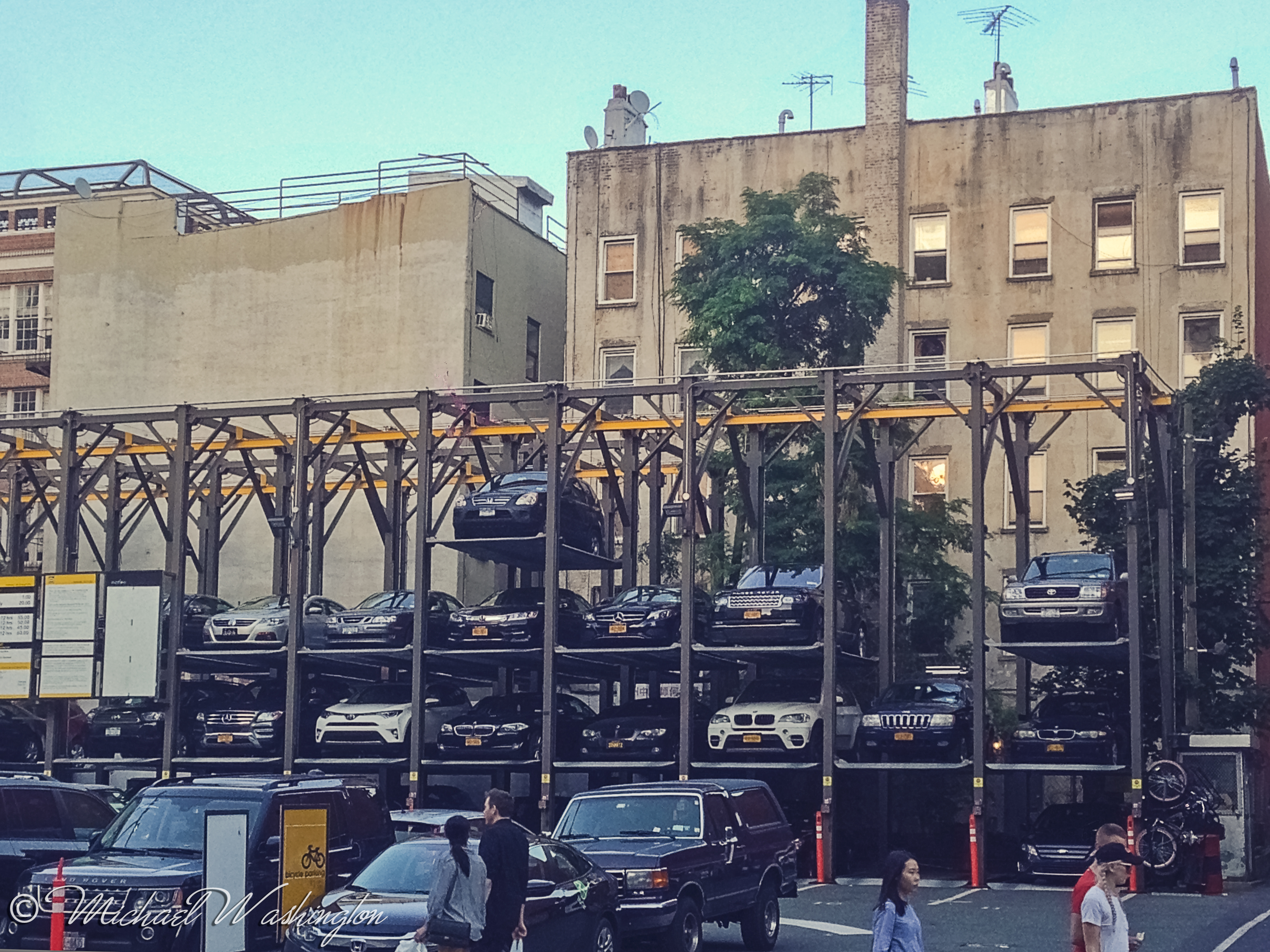 I saw similar parking in Tokyo back in 1998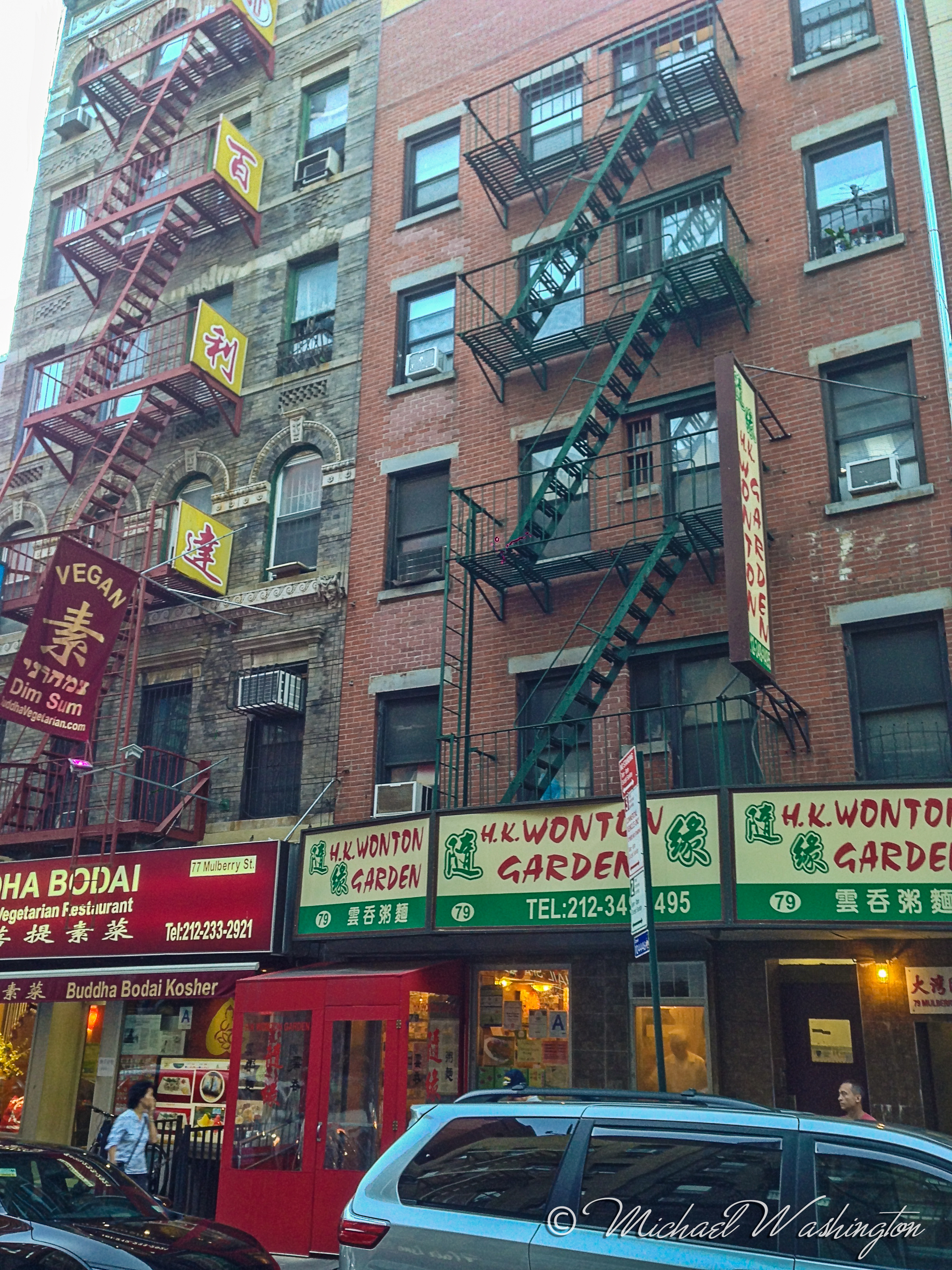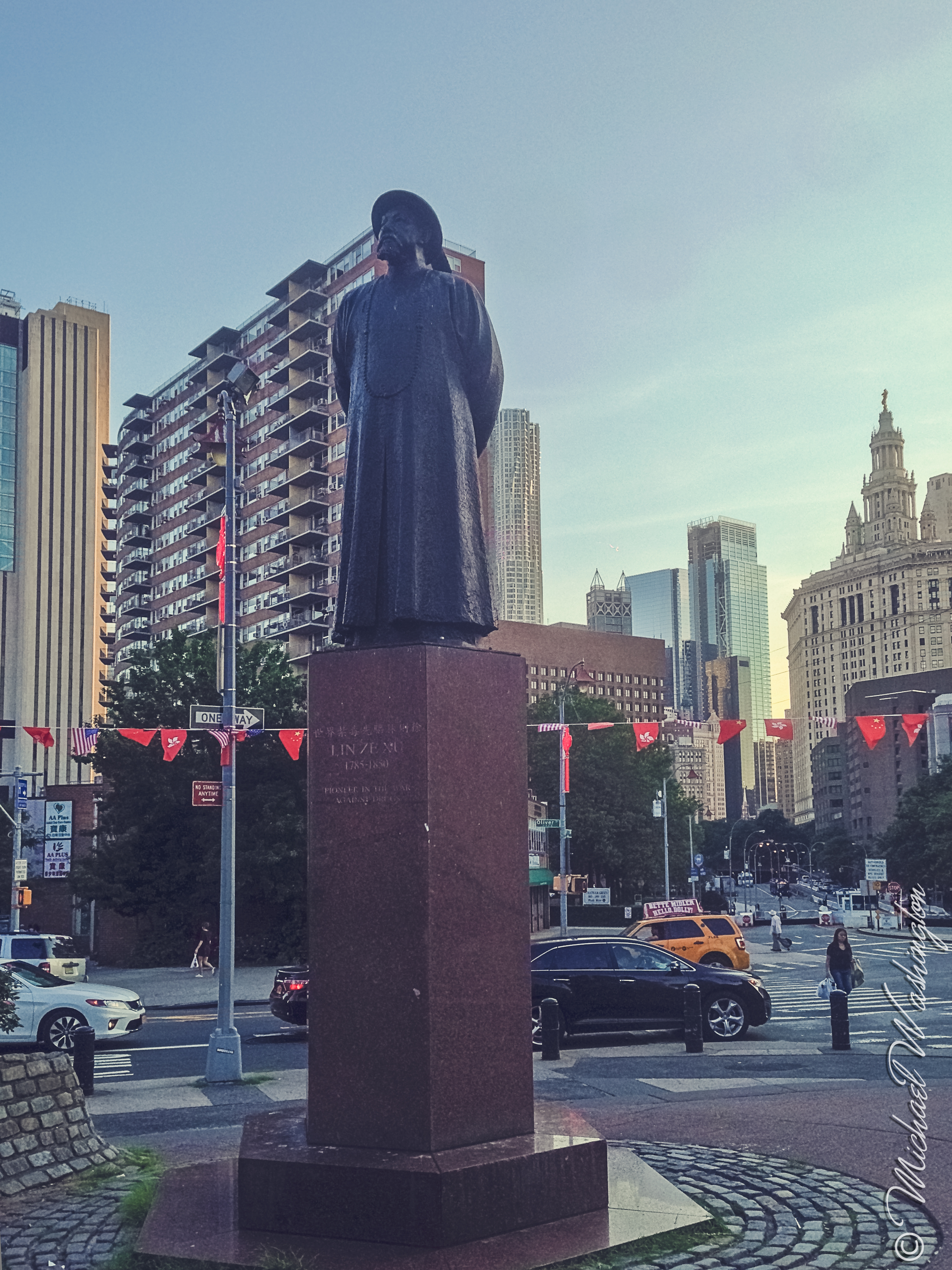 statue of Lin Zexu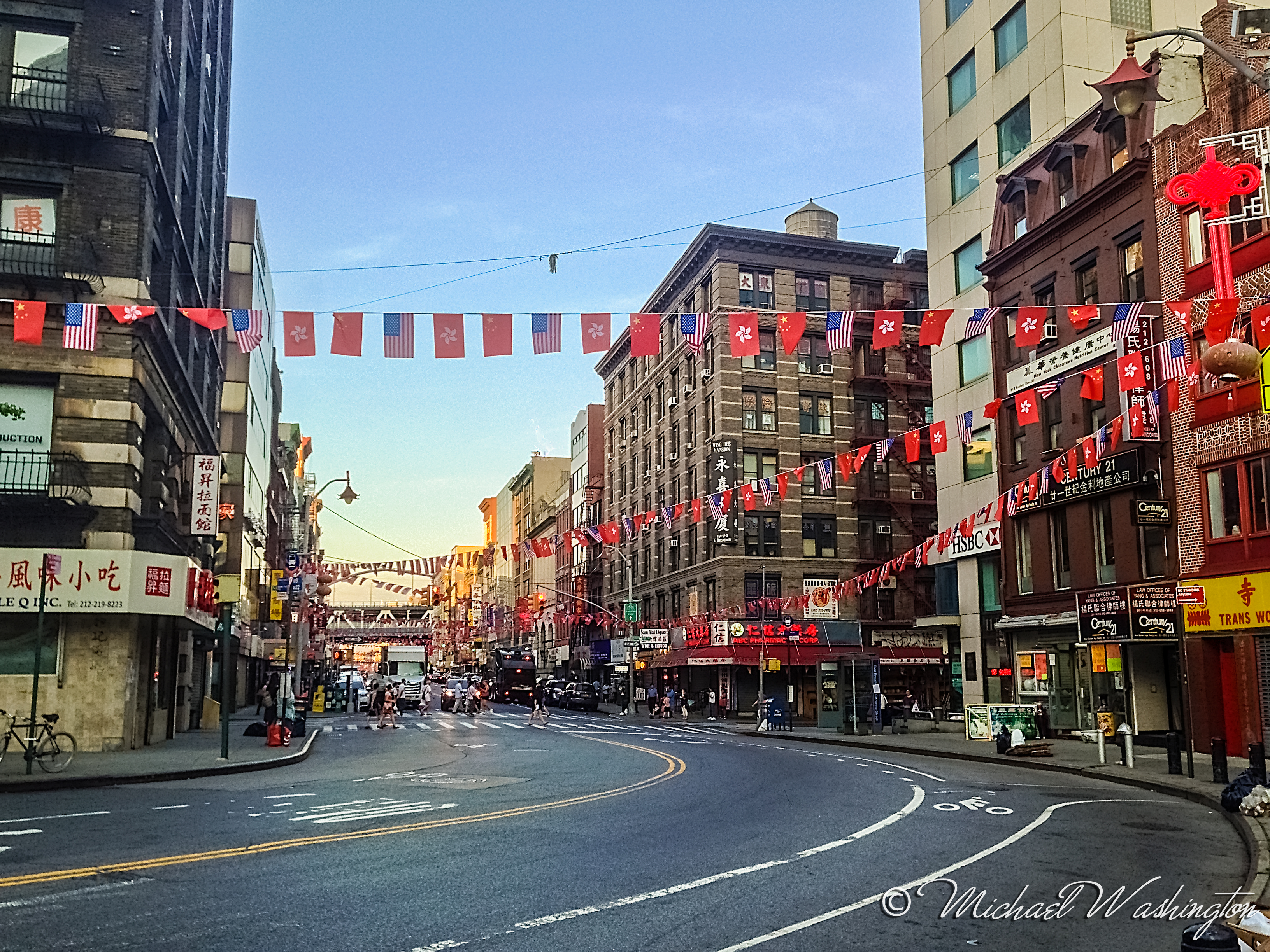 Taken from Kim Lau Park at Chatham Square
After this week full of carrying heavy cymbal gear and a snare drum case around while traveling on the trains, I could have used a stop at one of the many acupuncture, massage and reflexology shops but I had to keep on moving while there was still sunlight out.
I took the 6 train uptown to 86th Av and took a stroll to central park east to see the Guggenheim with my own eyes but by accident I went east out of the exit and almost to the East river before I turned around. The loss of sunlight may have (definitely did) taken the use of my camera phone beyond it's usable limit but I could still see the curves and contrasts of the Guggenheim museum's architecture very clearly with my eyes thanks to the amber streetlights and the moonlight.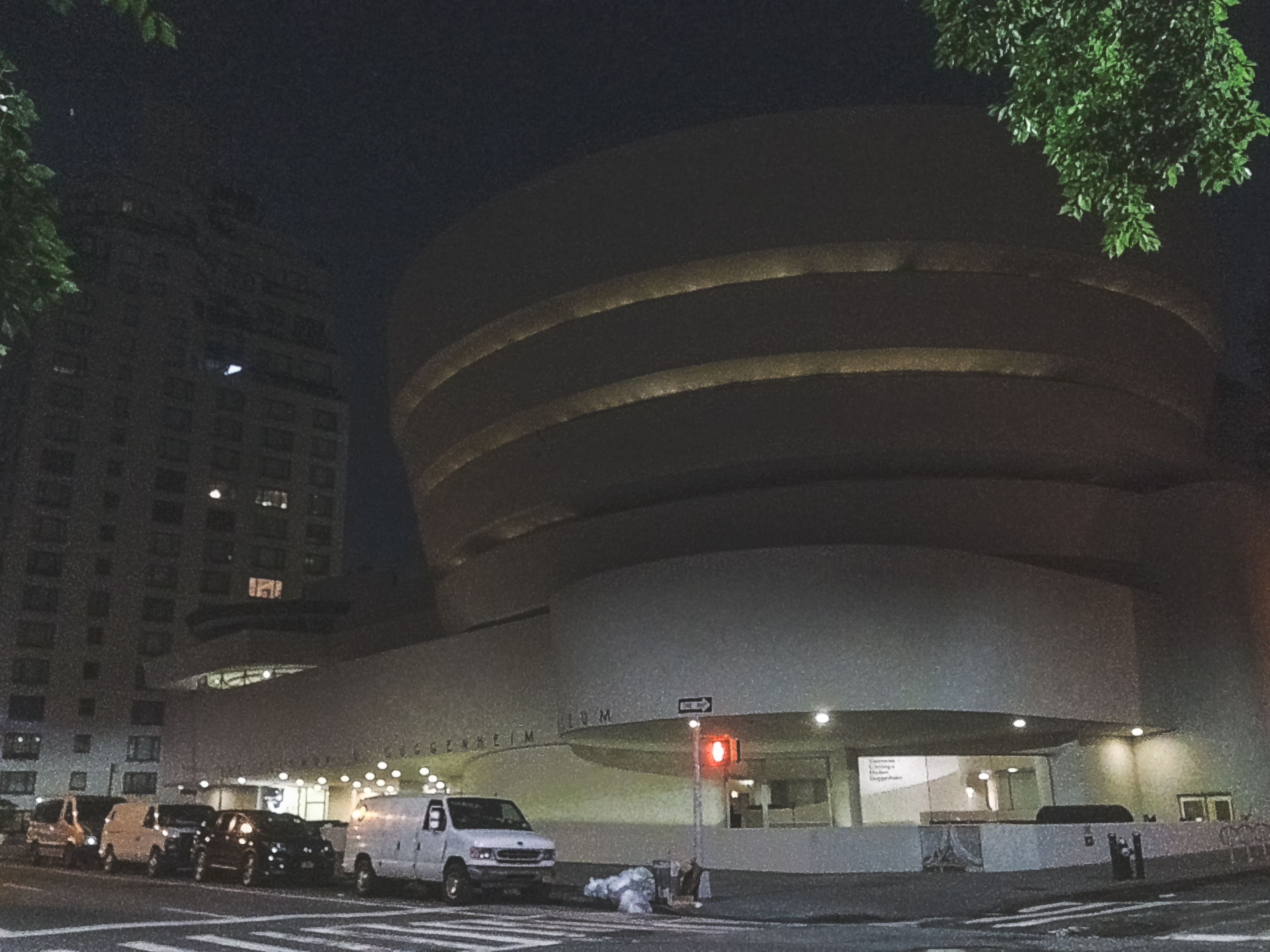 The Guggenheim Museum
Well, I'm here standing next to central park so I might as well go for a walk around the "lake" or reservoir (named after Jacqueline Kennedy Onassis), it's only pitch-black by this time, what's the worst that could happen? Of course my mind began to have visions of the shows CSI: NY and NYPD Blue and the 10s of episodes where they found a body in the woods of Central Park haha! It was pretty peaceful though with a few joggers going around the reservoir and the clouds making way for the moon to light the path around.  I eventually made my way over a stone bridge (from another episode of CSI: NY HAHA!) and exited right next to the Metropolitan museum.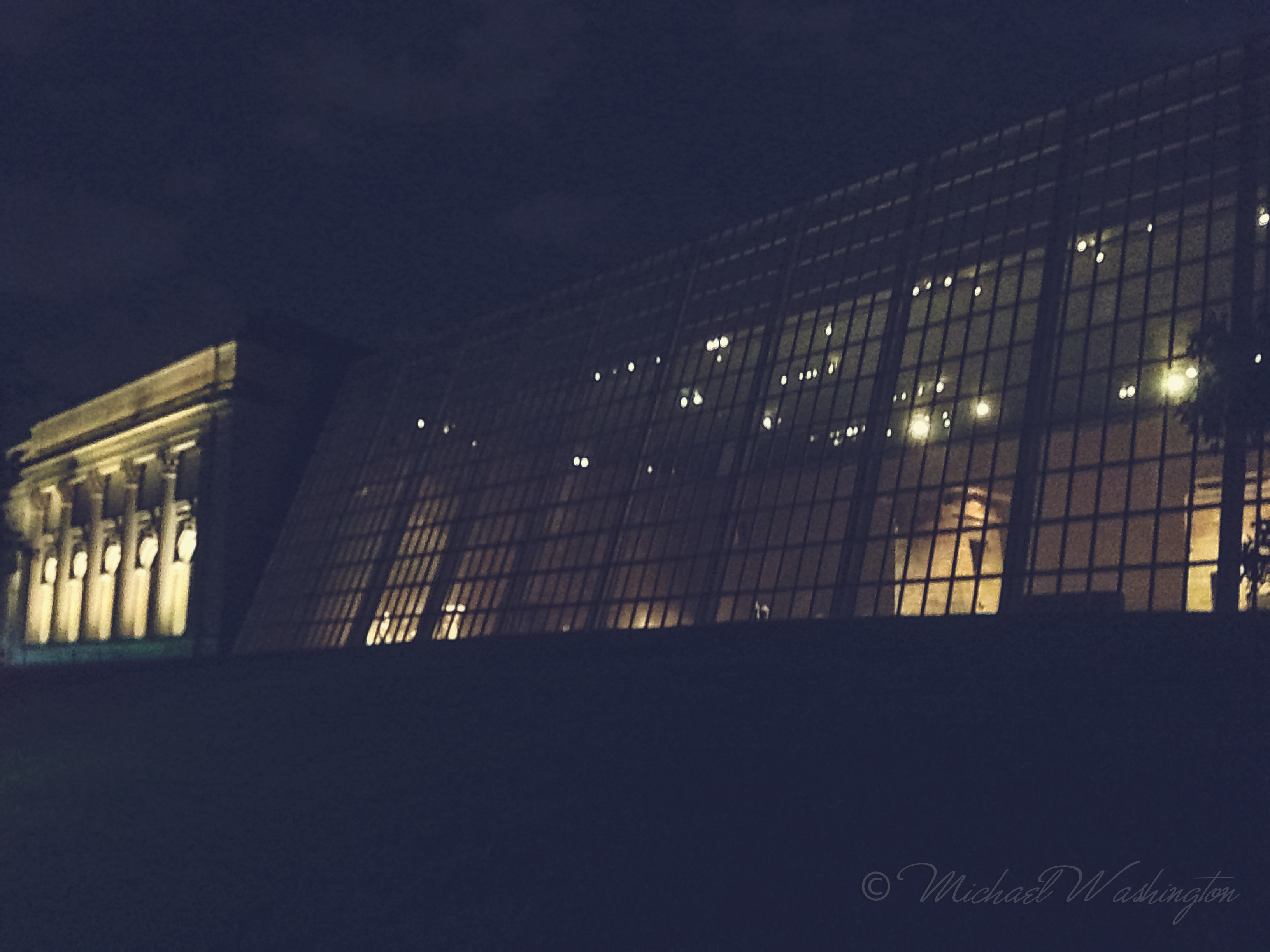 The Temple of Dendur at the NY Metropolitan Museum
Seeing the side of the Egyptian temple of Dendur reminded me of the days when I walked past the temple complex at Giza and through the temple complex at Saqqara in Egypt. I must get back to the MET to see that exhibit.
Finally, on the train again and on the way to 42nd st station to see Times Square.  Definitely many sites to see here from street entertainers wearing the most outlandish costumes to the led signs and ads running graphic photo designs and video and the delicious NY street food. The tourists though (not me, the other tourists). People standing aimlessly on the 7 streets between 42nd and 50th not paying any attention to the crossing signs as cars were trying to travel when they had the right of way. Trying to get through that crowd gave me more of an appreciation of how organized movement in all directions or sitting/standing at Shibuya crossing was in Tokyo. I never felt stressed to walk there and never had anyone look directly at me, walk toward me and just stop in front of me to then watch something else as 4 or 5 people did in Times Square.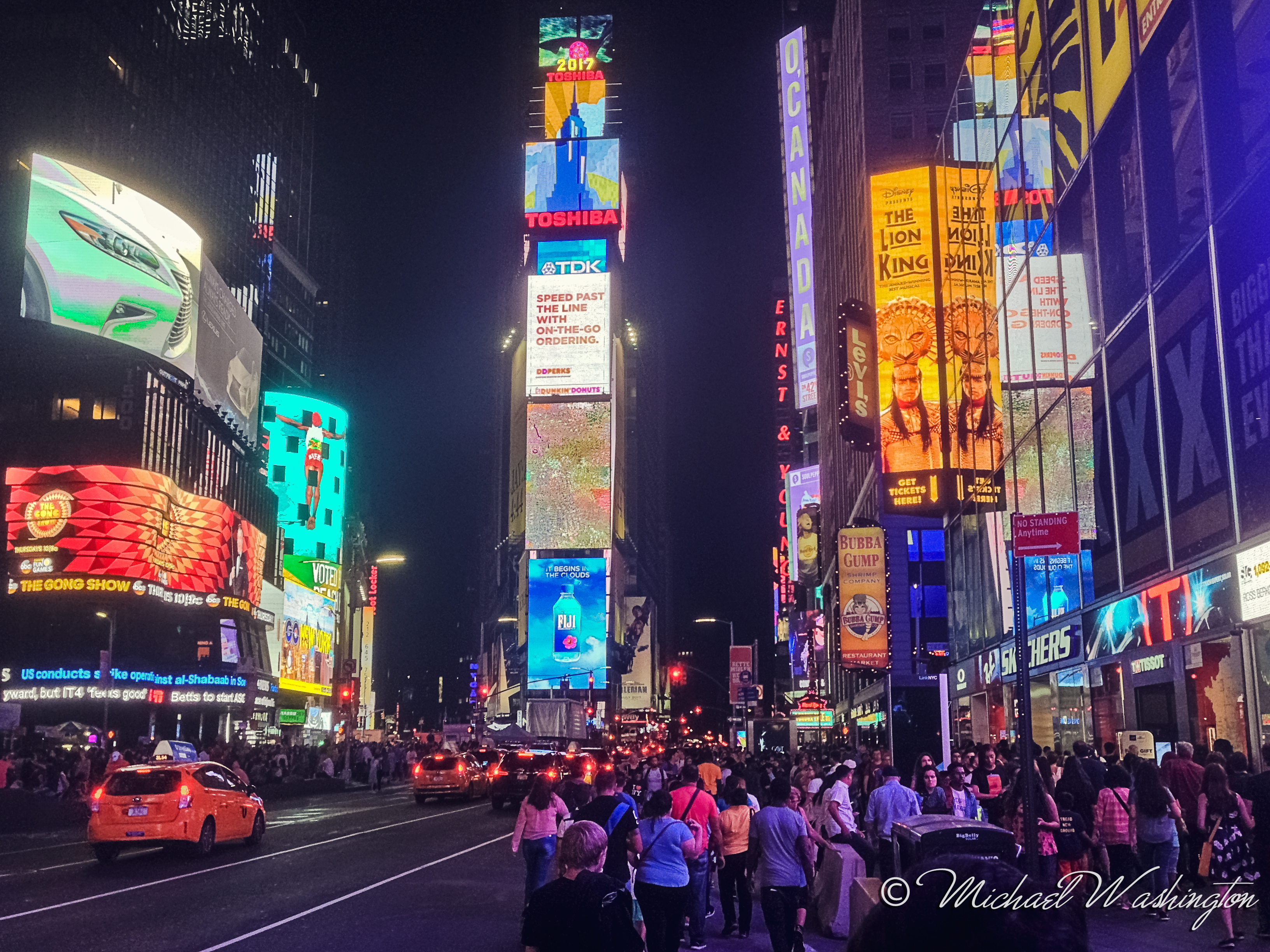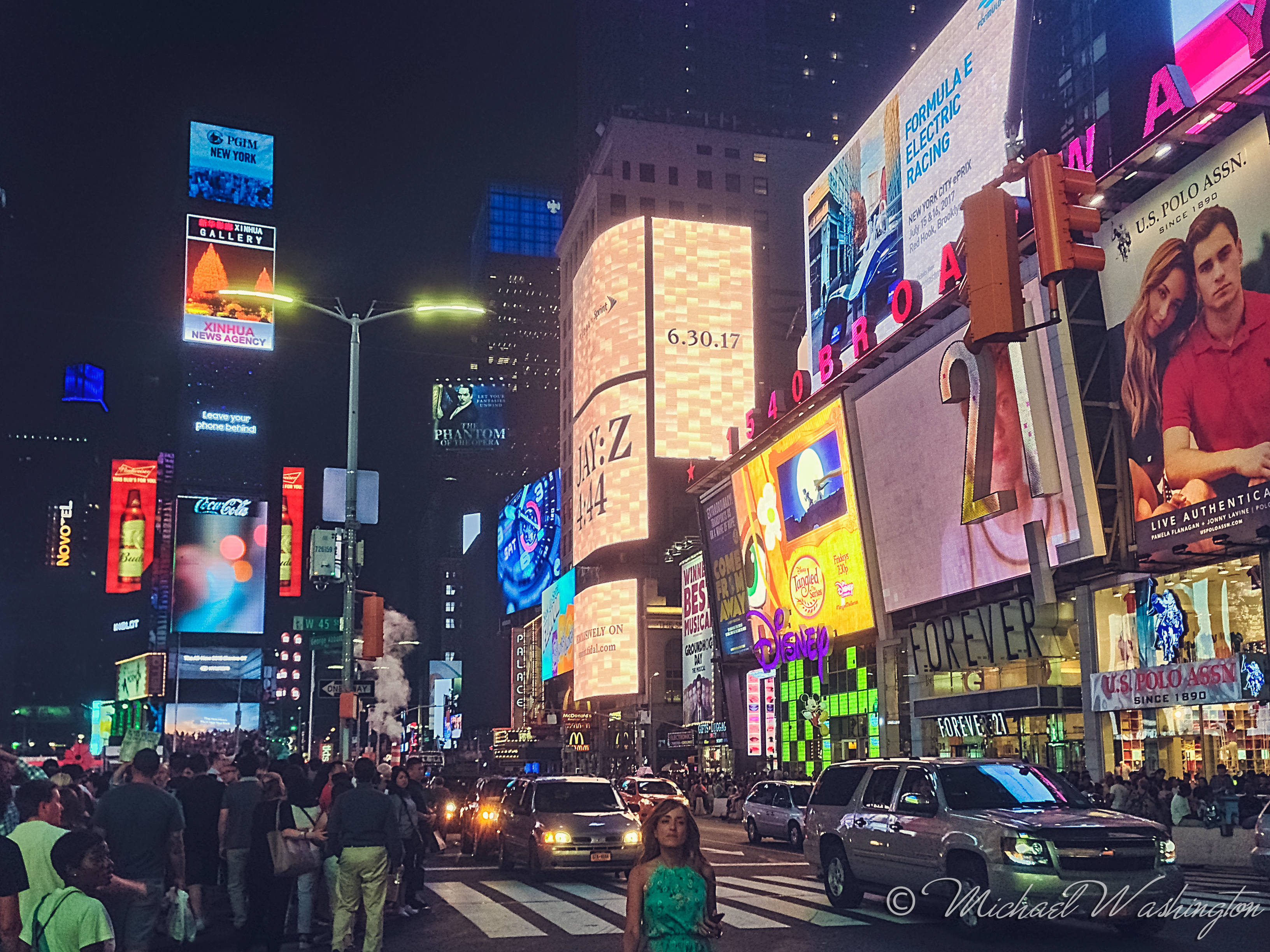 My next to last stop that night was at Red Bull studios in the Chelsea area. One of my drum corps brothers was the drummer for the band Outernational and they were working on a soon to be released EP and of course I ended up playing some percussion on both tracks until a little after 4:30 AM. Finally realizing the time, I rushed out to catch the F train back to Brooklyn so that I could catch 8 AM flight back home to Tampa. So as the saying goes "No sleep till Brooklyn!!" but really, there was no sleep till Tampa.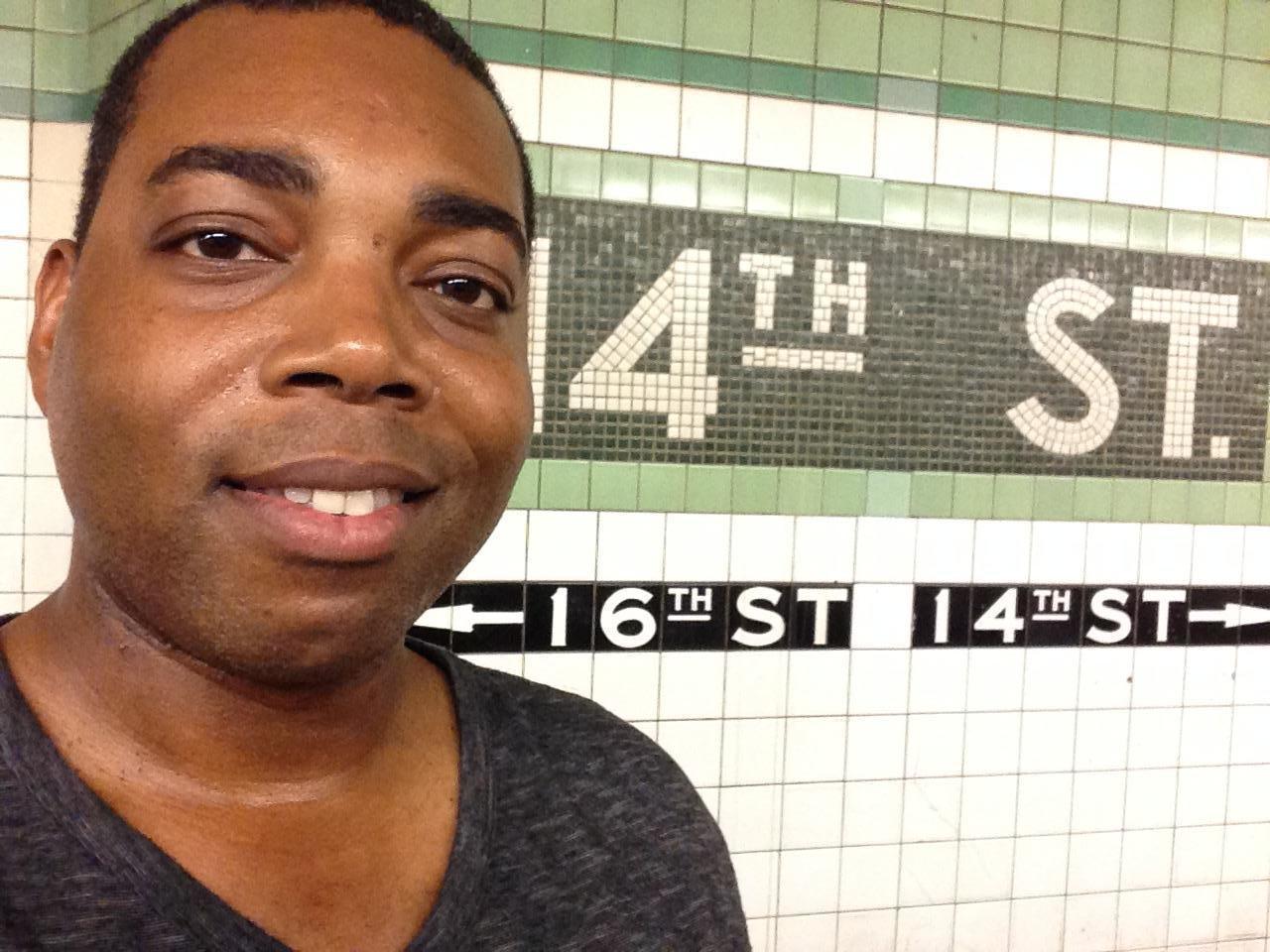 At 14th St Station 4:45 AM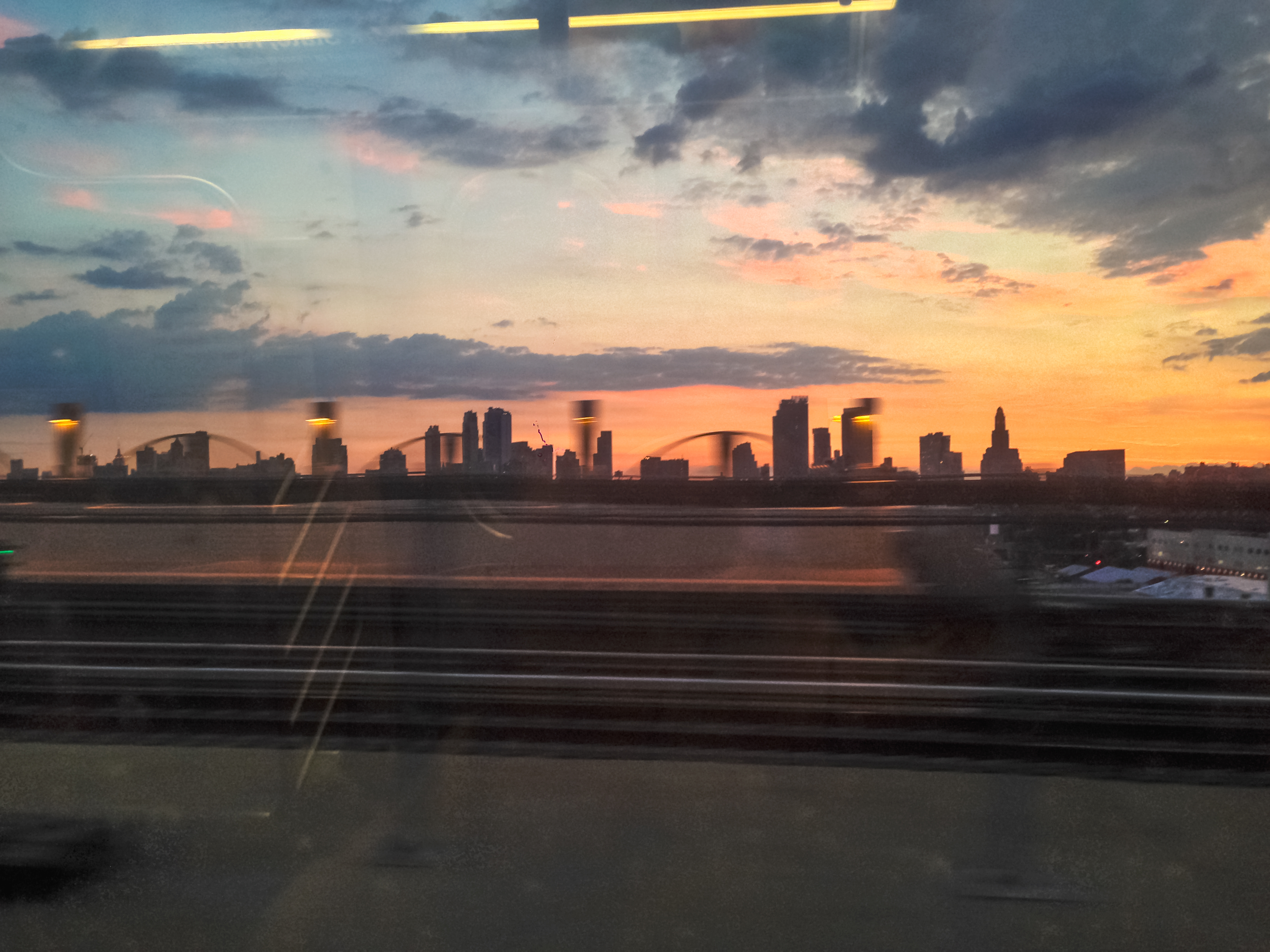 The sunrise from the F train to Brooklyn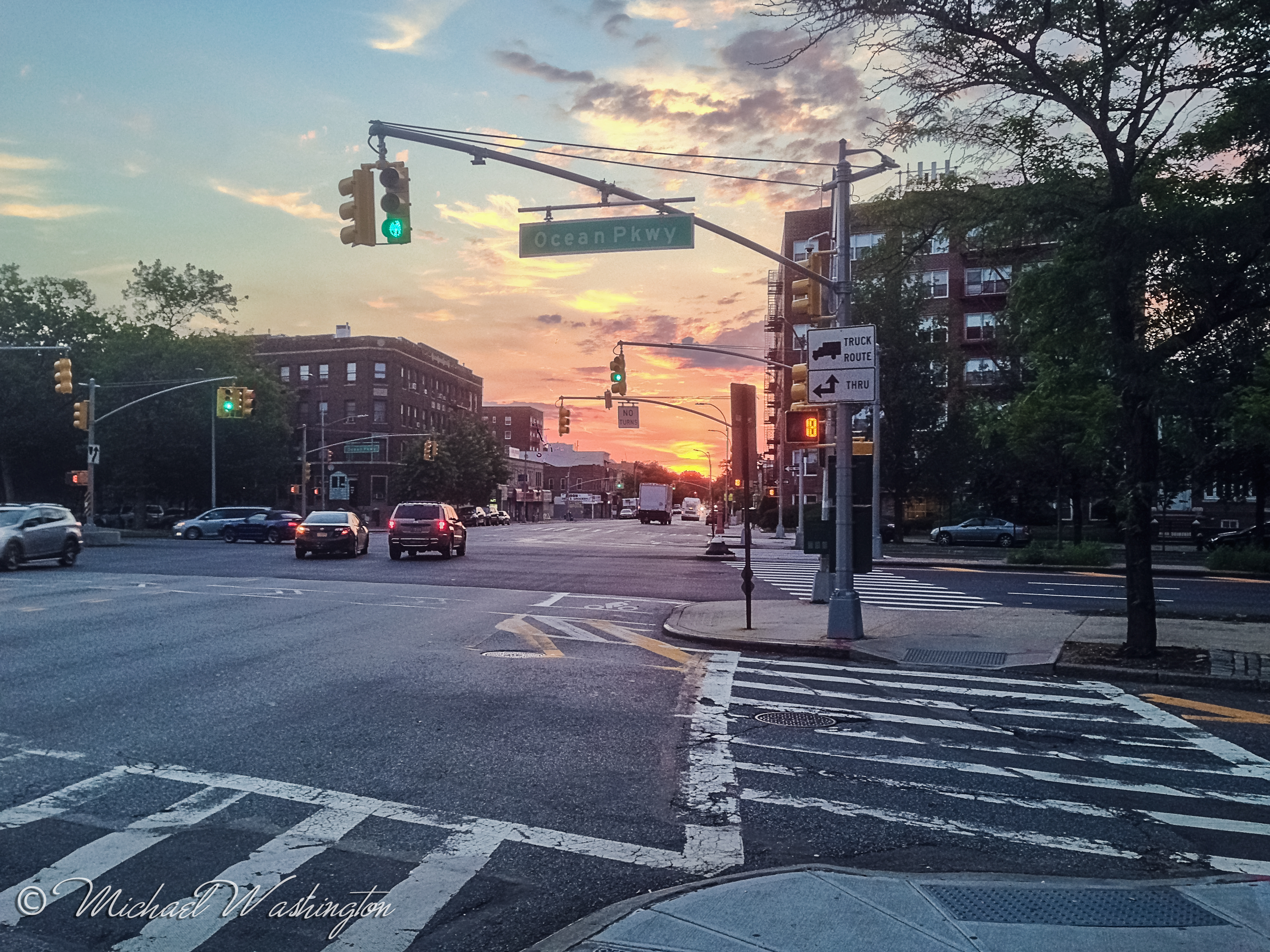 Church Av and Ocean Parkway in Brooklyn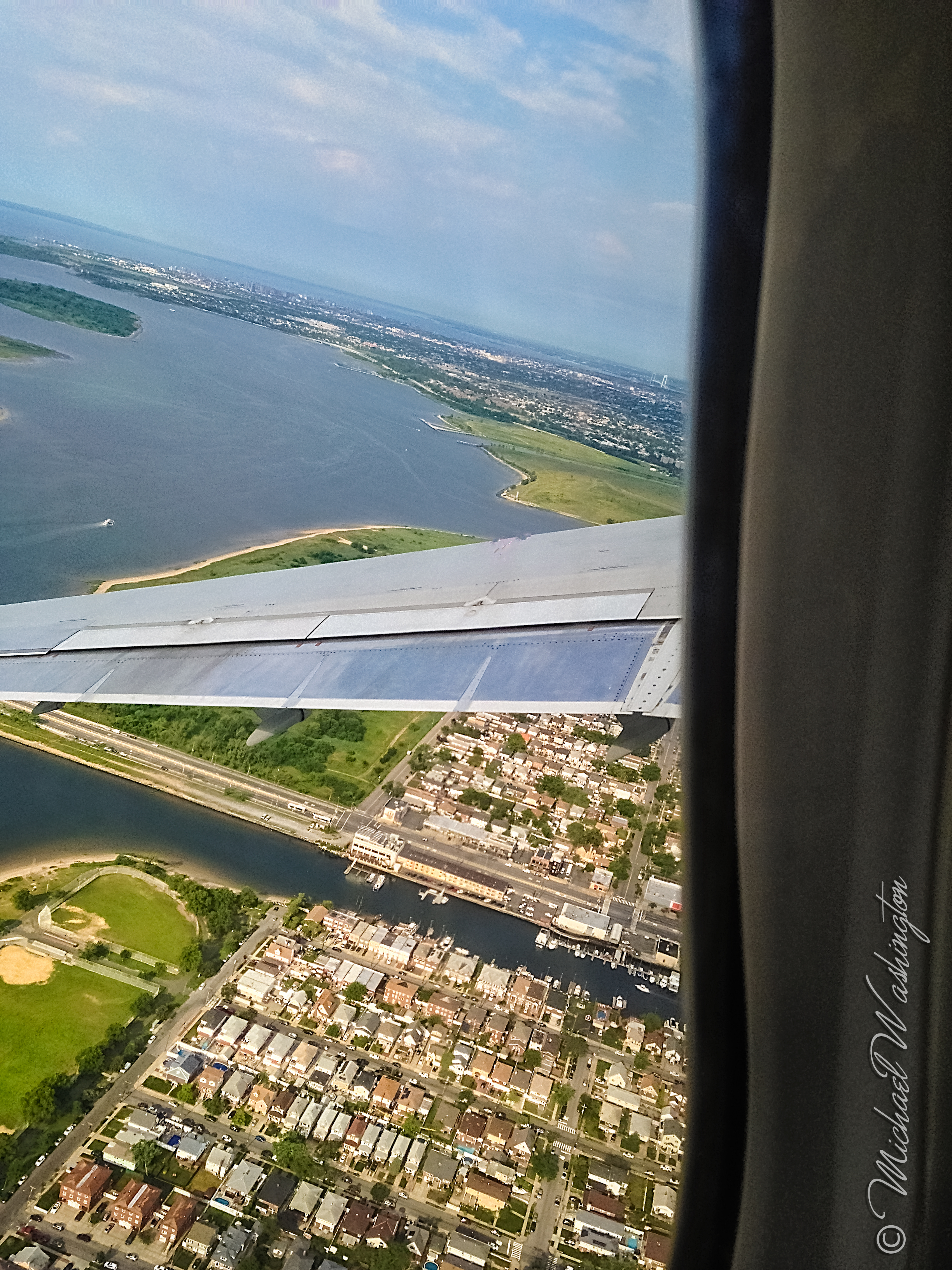 Goodbye till next time NYC