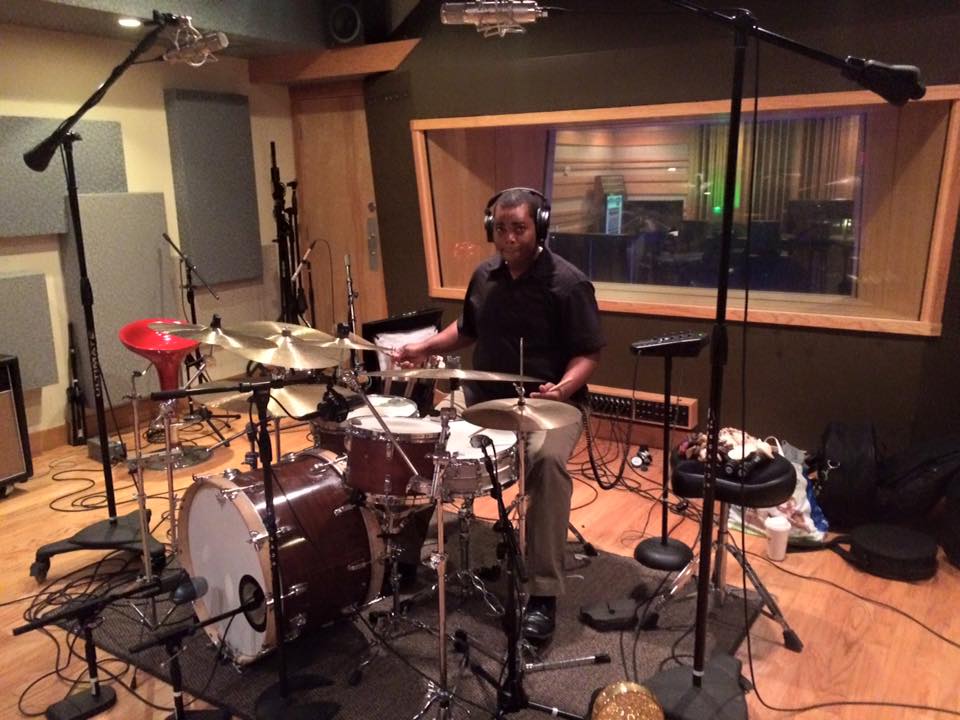 Searching for me on recordings? Look no further!
You can find me on the album "Liberation"- by the band Wahh World Fusion Band​. On this album I play drum set and some hand percussion. Ray (the bass player) and I supply the pocket of groove while the sitar (Abhik Mukherjee and Rajib Karmakar), guitar (Peter Mongaya) and tabla (Shankh Lahiri) voices create a harmonious fusion of Indian classical, funk, rock and jazz. 
You can hear and purchase the album "Liberation"  at wahhmusic.com also you can find us on iTunes music, CDBaby and Amazon Mp3.

I also played on an album by the band PoOg titled "Conspiracy of Geography". This album fuses Moroccan folk music such as Gnawa, Chaabi and berber music with  western jazz improvisation. The featured artists are Rick Olson (bass, synth and percussion), Jim Stewart (drums and percussion), Ayoub Zokhrouf (Arabic vocals, doumbek and guitar) and Preston Beebe (marimba).  On this album I play darbuka, mizhar (frame drum), karkabous, caxixi (Afro-Brazilian shakers), congas, sea shells, bells and gongs.
I did some recording for Rick Olson (of bands Bogus Pomp and PoOg) on the tracks "Ayoub's Improvisation", "Geofunk" and "Sambaesque". You can hear those  here


As for future recordings, I have some coming up soon with Gloria West & The Gents that will be put out on vinyl, CD & available for digital download in February at Gloria West & The Gents