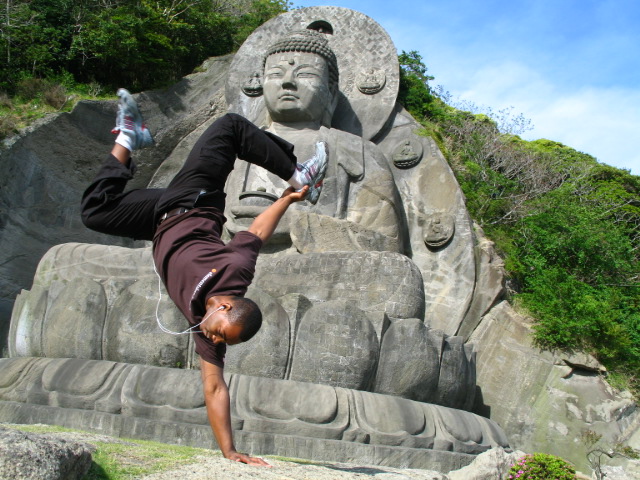 On Mt. Noko Giri in Chiba, Japan 2007
Finally we have arrived!
It has been a work in progress for some time and finally, I have the Spanish version of my site up and running so that I can better connect with the world of music and the arts in Colombia and the rest of Latin America thanks to Cristian Aguirre - Translations & Linguistic Solutions. I have been studying Spanish and working to achieve a better understanding in the last year and 4 months so that I can be of more help to teachers and students in Latin America, but also to prepare for my move to the country of Colombia in the near future .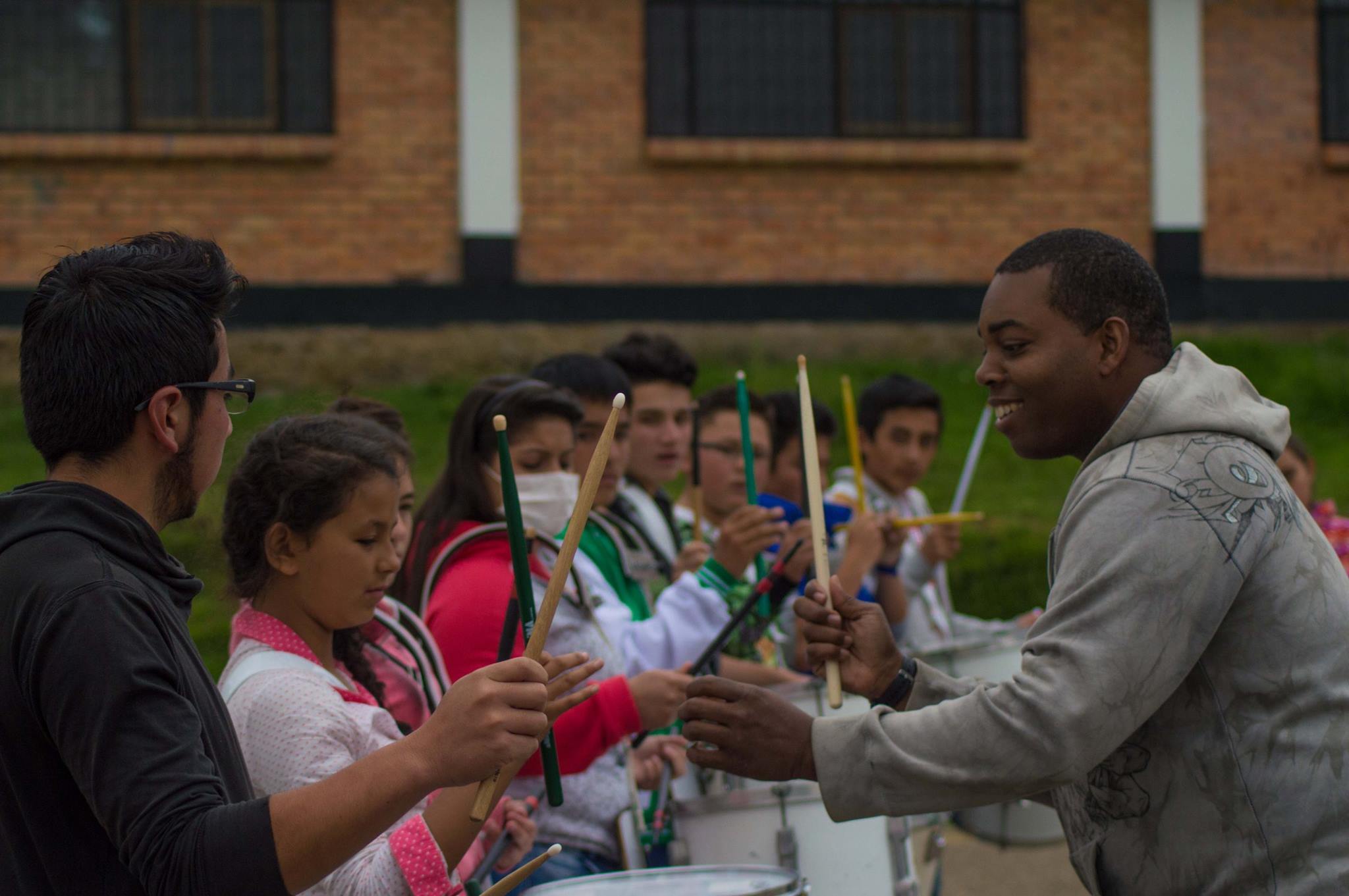 Giving a percussion class to students in Guasca, Colombia May 2016

Of course, my use of Spanish is not at all perfect, but I can carry conversations well and since June 2015 or a little after that, I have been working on the necessary words and phrases about different percussion techniques, sound production, musical phrasing and rhythms and how to break those ideas into smaller parts to help them create a practice and rehearsal system that works better for the students and band directors in Colombia.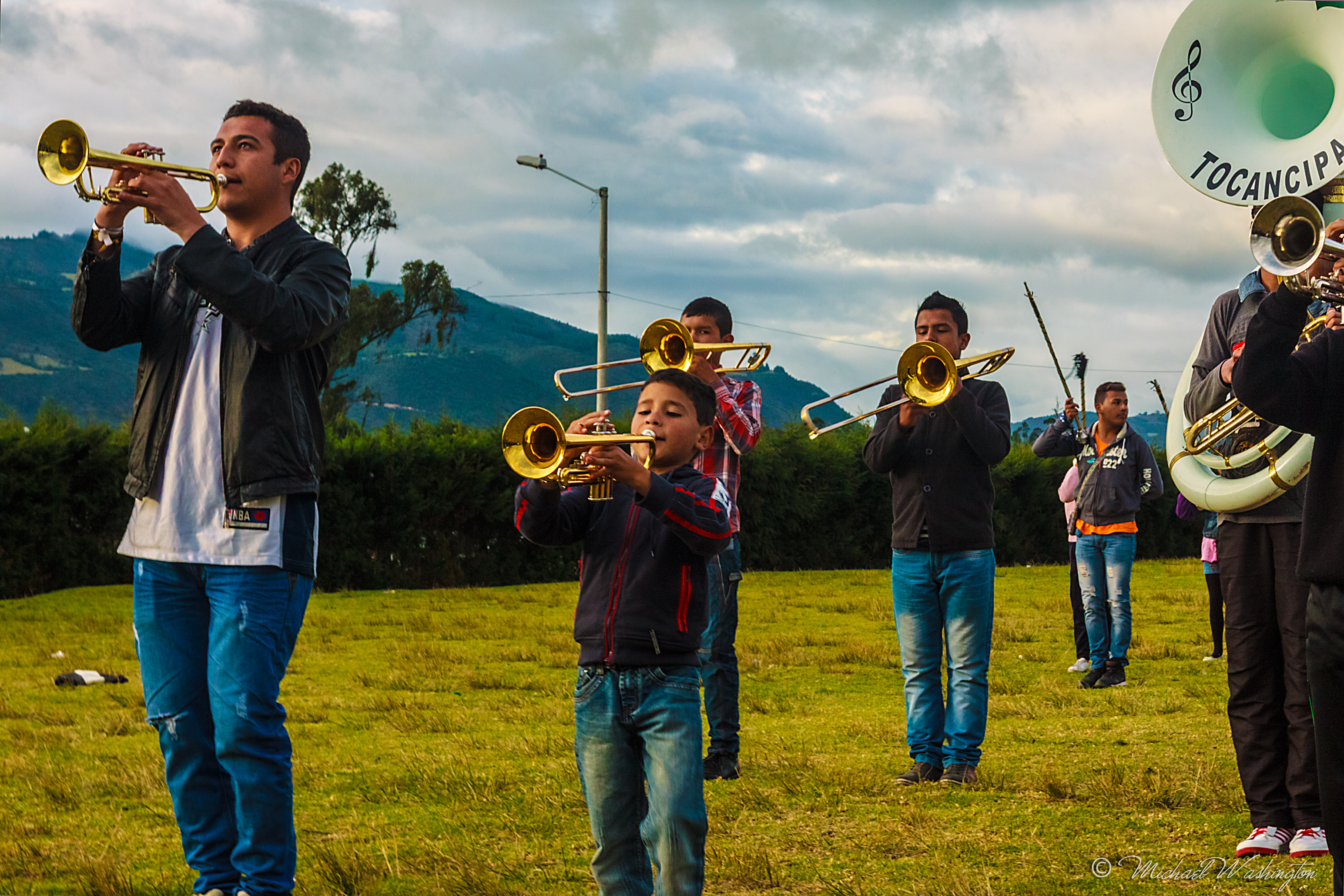 Grand Ensemble of E.F.M.T rehearsing for TOQUEMUS in June 2015
                                                                   
In my Spanish blog I will share with you all some of my photos and experiences of my time in Colombia, as well as what is happening here with the bands and ensembles that I play with in the USA.  In my English blogs I will share about all the positive things that happen in the country of Colombia within the arts and share what I will be learning when I travel there next year to study folkloric percussion, traditional percussion and General Colombian music. Many Americans only know or think of Pablo Escobar and cocaine when I mention Colombia, but there is much more there than those old problems. Colombia is a country very rich in culture of the visual arts, music, food and a long history with roots coming from west Africa, Spain and of course the indigenous ancestors, with many of the towns at or near 430 + years old and some of the positive things that happen in small communities and villages, this story has to be told to the rest of the world.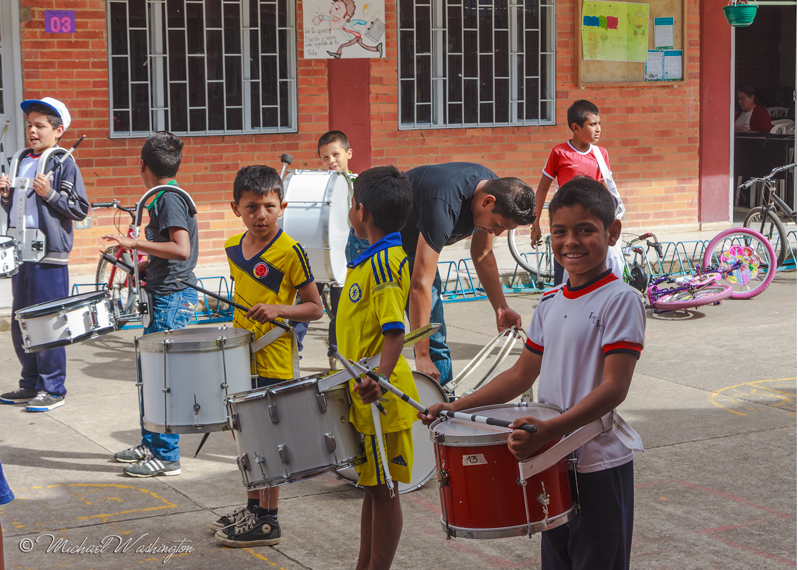 Kindergarten and 1st grade students enjoying drumming in Tocancipá, Colombia May 2016
I will definitely be traveling through the nearby towns of Bogotá like Zipaquirá, Tocancipá and Tunja, but also return to Barranquilla, Cali, Medellin and other places to study music with some great percussionists and bands, to photograph real life in the streets and villages as well as the beautiful views from the Andes mountains. Please help me share the positive aspects of Colombia with the world. Which art festivals, music festivals and other cities do you suggest I travel to?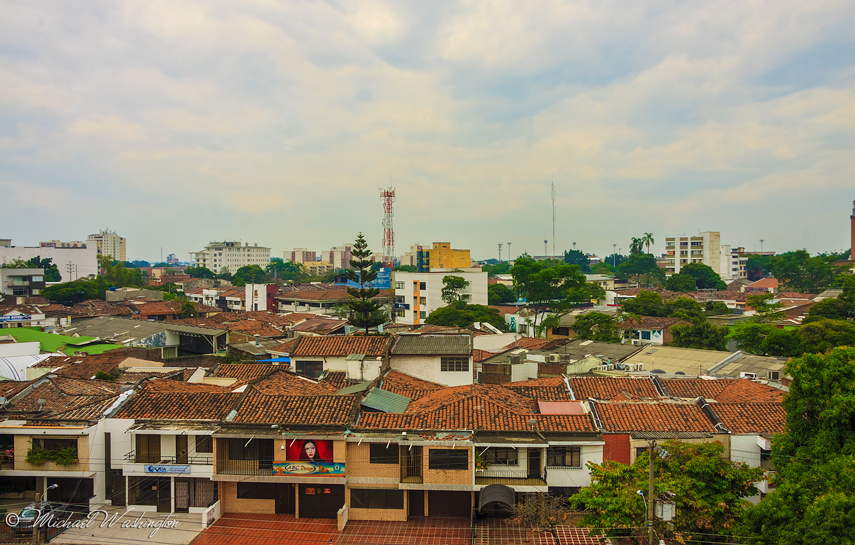 Cali, Colombia taken from the hotel balcony  Jan 2016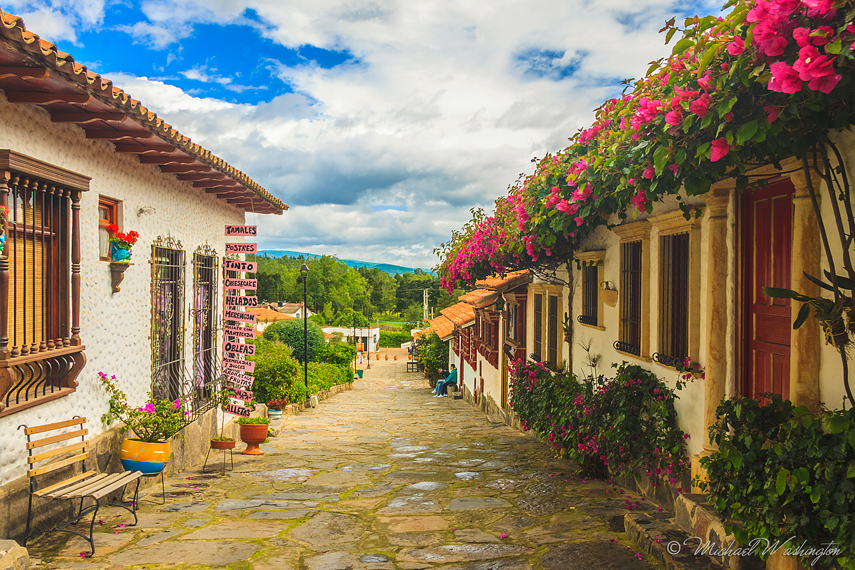 Boyacense Village in Duitama, Colombia May 2016