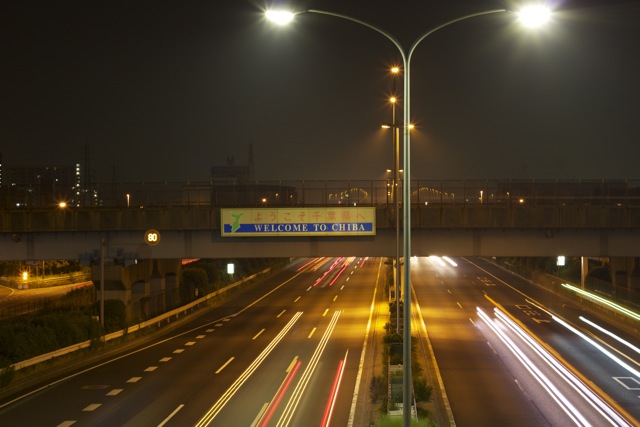 I was looking through some photos last night and rating them to get my travel photo editing moving along (finally haha!). Getting into my Japan photos, I realized how much I miss living in Tokyo. I miss the weeknights hanging with friends in Urayasu, taking bike rides over to Gyotoku, Kasai and Nishi- Kasai discovering new izakayas, yakitori-yas and ramen-yas. I miss going to one concert a week at The Blue Note, the Cotton Club, Billboard Club, Pitt Inn, Shibuya O, Tokyo Forum and many other mom & pop venues. I miss the real "old-school" Hip-Hop scene at T-en and Big Mammas and the dance crews out of Urayasu. The Jazz Jams at Miles Cafe, going to African, Cuban & Brazilian dance/music events with live music and catching everybody at the top of the jazz, world music and RnB scene who is still touring.

I think the time of year that I miss the most though is spring time. In spring, we can finally wear thin jackets but not sweat riding a packed train and the absolute best part; Sakura (cherry blossoms). In Japan, you can go to temples, shrines, the Imperial palace, parks or wherever and set up a blanket or mat to sit on, break out some sho-chu, sake or Sapporo beer (yes in public or on the train ride there) and spend some time with friends enjoying the moment; Reflecting on the past year and enjoying the cherry blossoms. The cherry blossoms are only in full bloom for a few days but the process from bloom to the petals falling takes a few weeks. 

Sure, there was some stress involved in living there with "rules" and "The Way" being unchangeable even when it makes no sense or is inefficient but man, leaving Tower Records in Shibuya (8 floors of recorded music/music video heaven) and picking up music that can't be found in the states (Japan/Europe releases or concert videos), heading across Shibuya crossing to get a Sakura frappuccino from Starbucks then walking up the street to Meiji Shrine in Harajuku to enjoy the cherry blossoms; You can't beat that!
 Here's a taste of the scene to show you what I mean with Tokyo Nights and A Day In Tokyo

Stay on the lookout for some of my photos from Tokyo, Kyoto & Hiroshima during the sakura matsuri (cherry blossom festival)!