Middle Eastern Percussion Workshops!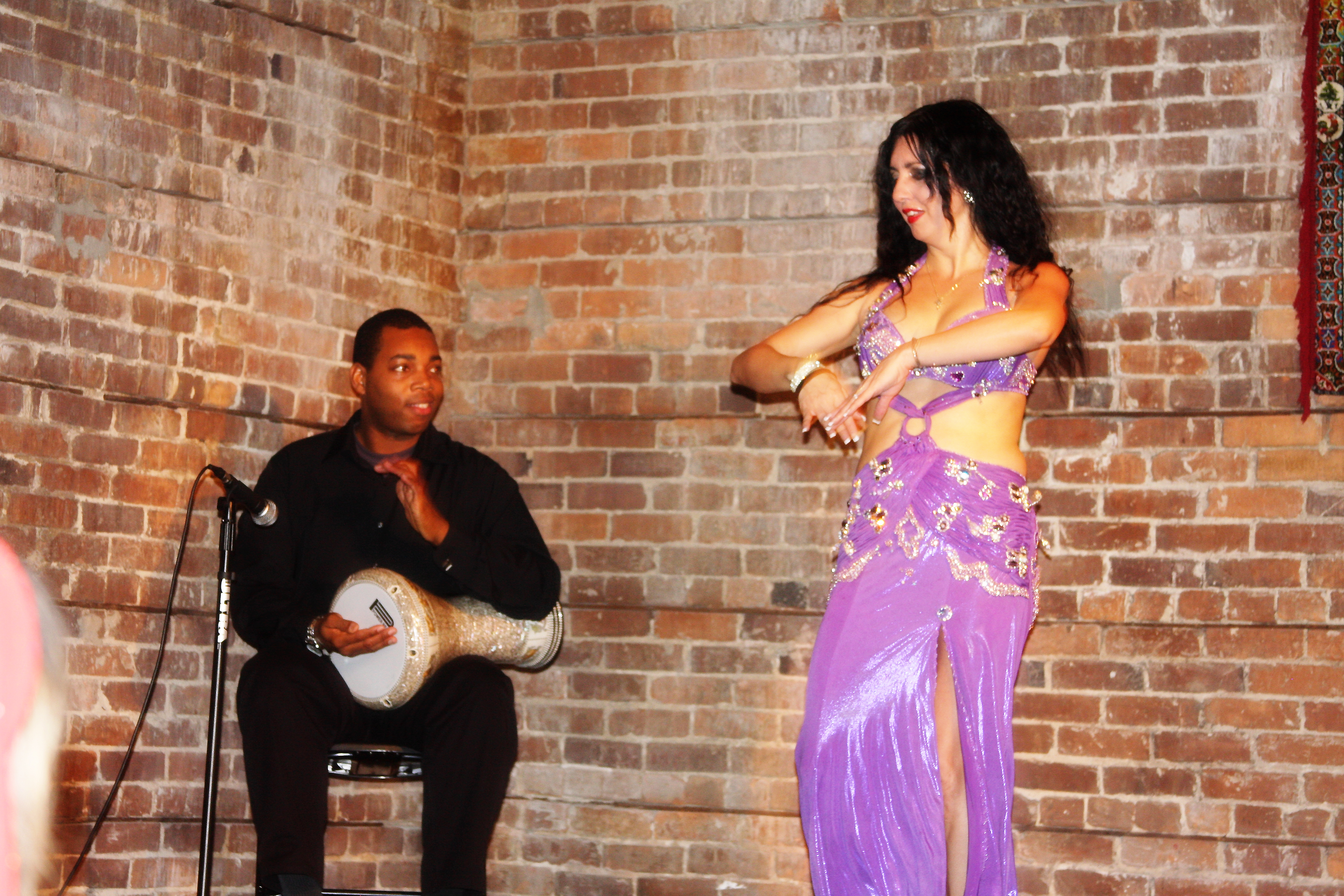 Playing with Madrin'ha at the
Amar Ala Masr
show 2011                              
Update!!
I will be teaching some workshops on Arabic percussion connected to classical and folkloric belly dance and I will also be offering a class to help you with improvisational musical ideas on these instruments.
The instruments covered in these classes will be the Egyptian tabla better known as the doumbek, the riqq (Egyptian tambourine) and the duff which is basically a single headed frame drum.
I will be covering basic techniques and rhythms to get you started on your journey.

Checkout Dance From The Heart for summer workshops on June 24th & 25th!  Be sure to select "Michael Washington drum workshop" from the drop down pay menu.
Be sure to stay tuned for classes at belly dance schools and schools of music within the Tampa Bay area and around Bogota, Colombia in winter & spring!
"Introduction To Middle Eastern Percussion Instruments" 
    Includes beginner Egyptian Tabla (doumbek), Riqq (Egyptian tambourine) and Duff (frame drum). 
Beginner level 
Middle Eastern music creates mystery and movement through the textures of its rhythmic instruments. In this class you will learn a brief history of these drums, some of the popular Arabic rhythms used in Egyptian belly dance and the techniques to create the proper sounds that will bring the rhythms to life. Understanding these instruments will bring you to a better relationship with Middle Eastern music, it will put you more in touch with the feel of the music and will allow dancers and musicians to bring the richness of the music alive through their dancing and rhythmic exploration. 
Learn basic technique and rhythm for the Egyptian tabla (doumbek), riqq and duff (frame drum). 
Great for musicians and dancers! 
"Taking Your Drumming To The Next Level With Improvisation" 
Intermediate/advanced level 
Do you have doumbek, riqq or frame drum skills? Put them to work to create music! Learn new strokes to create different sounds, new Middle Eastern rhythms, and the techniques to create a drum solo. This class will focus on Arabic style soloing used for belly dancer/percussionist "drum solo" duets and also an introduction to the South Indian style of improvisation using Solkattu (vocal rhythmic recitation) which has been a major influence on the Turkish style of (doumbek, riqq & frame drum) playing and soloing. Learn how to create melody with rhythm! 
(Basic Egyptian tabla, riqq or frame drum skills required)
Update!!!